Toddlers Flour-in-Home Mess Video Goes Viral [VIDEO]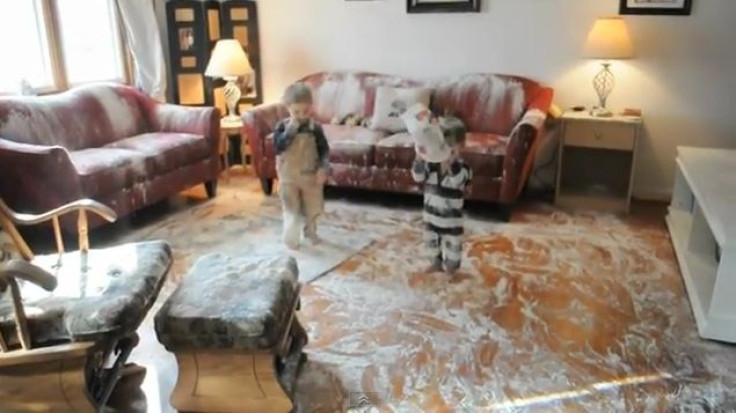 Jaw-dropping video of two toddlers covering an entire house with flour as their mom is in the restroom has become a viral sensation.
As of Wednesday, the video titled "Family Home Destroyed by Avalanche-Children Blamed" had nearly 2 million views and plenty of comments of compassion for the parents of the 3 and 1 year old boys.
"Oh my gosh, I think I'm going to throw up. It's like a snowman puked all over my living room," their mother Mary Napolis who is recording says in the video. She says "Oh my Gosh" at least 20 times.
Napolis said it took around 7 hours to clean the mess and denied it was a hoax on NBC's Today show Wednesday.
NBC's Matt Lauer told Napolis and her husband the way the flour was spread in the sofa seemed as if it was out of the reach of the children.
"We challenge those people [who said it was a Youtube fame attempt] to give their 3-year-old and one-and-a-half-year-old a bag of flour and try it and see. The flour is so light, it just flies," she said on the show.
Napolis said that her kids did it while she was in the restroom for no more than 5 minutes.
WATCH THE VIDEO BELOW:
Published by Medicaldaily.com