Tofu For Good Health: Examining The Benefits Of This Plant-Based Protein
Soy food products are becoming very popular among consumers as more people embrace veganism and vegetarianism as healthy lifestyles. Among them, tofu saw the biggest increase in sales because of its versatility as an ingredient. But does it offer health benefits beyond being just a meat alternative?
Based on the statistical data reported by Mordor Intelligence, the overall U.S. tofu market leaped at a rate of 38.05% by value and 30.8% by volume between 2016 and 2021. This could be explained by tofu's rising popularity as an alternative to animal meat.
"Tofu is a plant-based protein from soybeans. It's a complete protein, which means it boasts all the essential amino acids that our body needs to build and heal. It's also rich in minerals like calcium, and has a bit of fiber in it," registered dietitian Sapna Bhalsod told HuffPost recently.
There may be other plant-based sources of complete protein, including quinoa, blue-green algae, hemp seeds and buckwheat, but they are not as widely consumed as tofu, noted the outlet.
Tofu is basically bean curd. It is made of soybeans, water and a coagulant that enables it to be pressed into blocks. An average type of tofu contains 10 to 17 grams of protein, 2 to 6 grams of fat, 200 to 600 micrograms of calcium and 70 to 120 calories, according to the U.S. Department of Agriculture.
As a complete protein, tofu is more desirable than other vegetables that offer less nutritional value. For instance, legumes may be a good source of protein, but one would need to consume them with brown rice and lentils to enjoy the complete nutritional benefit.
On top of being a protein-packed block, tofu is rich in antioxidants. Registered nutritionist Beata Rydyger told HuffPost that tofu is full of antioxidants like isoflavones that help lower oxidative stress while also promoting a variety of health benefits.
Studies have shown that isoflavones help alleviate menopause symptoms since they can mimic what the hormone estrogen does to the female body. But it should also be noted that the same mechanism has been linked to breast cancer in some animal studies, as per the American Cancer Society.
Some experts would argue that lab animals process soy differently than humans, so the same breast cancer risk may not be present in the latter. Bhalsod said there's "a lack of scientific research [connected with the concerns with] processed soy."
Meanwhile, research has shown that regular intake of tofu could help lower cholesterol levels. Clinical trials found that soy protein has cholesterol-lowering effects on the human body. The same protein has also been linked to improved lipid profiles.
A 2022 retailer study found that the number of vegans in the country jumped from 290,000 to almost 10 million between 2004 and 2010. A Bloomberg Intelligence report indicated that plant-based food sales will increase five-fold by 2030. Considering these figures, it wouldn't be a surprise for tofu to become more in demand in the coming years.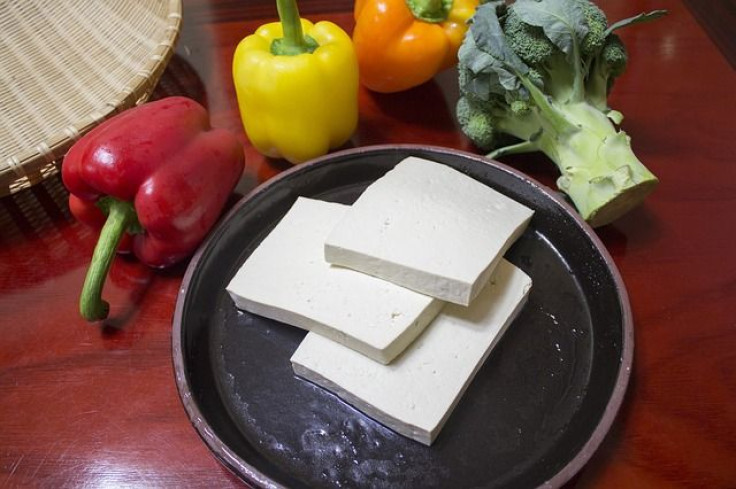 Published by Medicaldaily.com