Tommy Morrison, Former Heavyweight Boxing Champion, 'Rocky V' Star, Dies At 44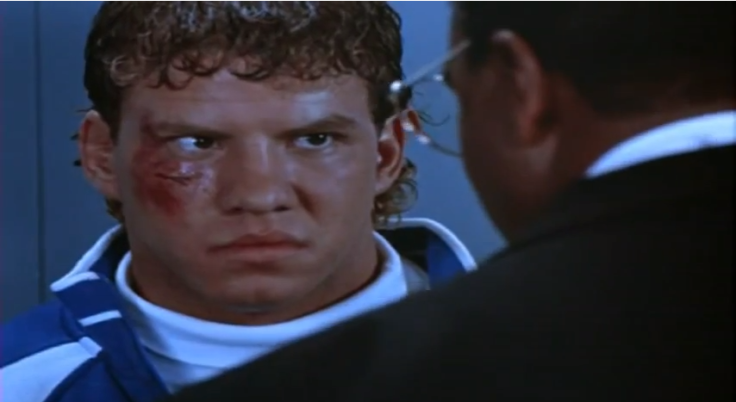 Tommy Morrison, former heavyweight boxing champion and co-star alongside Sylvester Stallone in Rocky V, died Sunday, said longtime promoter and close friend, Tony Holden. Morrison was 44.
Morrison's rise and fall in the boxing world was punctuated by his 1996 suspension from the sport because of a positive diagnosis for human immunodeficiency virus (HIV). The hard-punching heavyweight, nicknamed The Duke, died Sunday of "respiratory and metabolic acidosis and multiple organ failure," the Daily News reported. His wife Trisha also confirmed his death.
Despite testing positive for HIV, Morrison denied the test's results, declaring the findings a work of a rival promoter and even a conspiracy organized by the government. He went on to fight three more times following the diagnosis, all of which he won, before retiring in 2008 and beginning a public health battle for his life.
Morrison's prowess in the sport put him in the ring with boxing greats George Foreman and Lennox Lewis. He topped Foreman to claim the World Boxing Organization (WBO) title of Heavyweight Champion. In his bout with Lewis, Morrison fell in the sixth round.
"If Tommy was fighting today, he no doubt would be a world champion," Holden said. "You have to look at who he was fighting in the `90s, the guys in that division were Tyson, Lennox Lewis, Riddick Bowe, Ray Mercer, George Foreman. There's no one with that talent today. Tommy would absolutely dominate if he were in his prime boxing today."
The twilight of Morrison's life saw the once star athlete bed-ridden, with what his mother, Diana Morrison, called "full-blown AIDS." His health problems compounded, according to a story written for ESPN.com last month, when doctors mistakenly left a 12-foot piece of surgical gauze in Morrison's chest for more than a week.
He went on to contract Guillain-Barre syndrome and Miller Fisher disease (a variation of that syndrome) — two disorders that enact serious, often paralyzing, damage to a person's nervous system. Holden commented on Morrison's unrelenting determination in the face of his illnesses.
"That's the way Tommy took off after he was told he was HIV-positive," he said. "When he first was told, I was taking him to seek treatment and to different doctors around the country. And then he started research on the Internet and started saying it was a conspiracy. He went in that direction and never looked back."
Published by Medicaldaily.com