Tony Nicklinson, UK Man Who Fought for Right to Assisted Suicide, Dies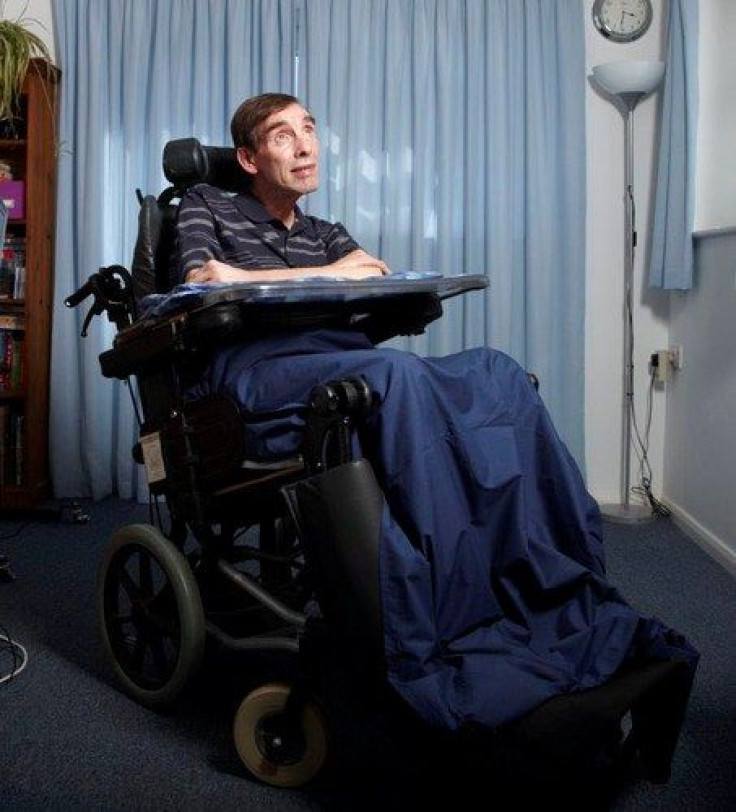 Tony Nicklinson, who suffered from locked-in syndrome and had challenged the court to allow a doctor to help his assisted suicide, has died. His lawyers and family have stated that he has died of pneumonia. Nicklinson was 58 years old.
His lawyers say that he has been refusing food since last week. Over the weekend, he contracted pneumonia and deteriorated quickly. He was surrounded by his wife Jane and his two daughters, Lauren and Beth.
Before passing away, he asked his daughter to Tweet: "Goodbye world the time has come, I had some fun."
In January, Nicklinson had asked England's High Court for permission to allow a doctor to assist with his suicide without the fear of prosecution for murder. Last week, the court handed down a decision stating that, while they felt sympathy for his case, they could do nothing about it. The court said that all such changes must come from the lawmakers.
An additional challenge coming from another man with locked-in syndrome, known publically only as Martin, went unheeded by the judged as well.
Nicklinson was visibly devastated. Upon hearing the news, his entire body heaved with sobs.
Experts were unsure about whether his death and the case would have any effect on the euthanasia debate. Penney Lewis, a law professor at King's College London, said in an email to the Associated Press, "The evidence seems to be that parliaments are not galvanized into action by the deaths of those who have been fighting for [euthanasia] legalization."
Nicklinson had been a corporate manager and rugby player, before a stroke on a business trip to Greece seven years ago left him paralyzed from the neck down. While he could move his head, he lost his ability to speak, though all of his mental faculties remained intact. He communicated via a computer that he operated with eye blinks.
He had previously described his life as a "living nightmare." He had refused since 2007 to take any life-prolonging drugs prescribed by doctors, like blood thinners. His wife Jane said that he could have been at risk for another stroke or heart attack.
The family had refused to go to Switzerland, where assisted suicide and euthanasia are legal, because Tony Nicklinson did not feel that he should have to die overseas. Before his stroke, the family had lived overseas in the United Arab Emirates.
The Nicklinson family has asked for their privacy in this sad time.
Police have said that they will not be investigating his death.
The Nicklinson's have made a petition in the hopes that the laws regarding euthanasia and assisted suicide can be changed. If you would like to sign, please click here.
Published by Medicaldaily.com