Tony Romo Cyst Surgery Will Not Affect Season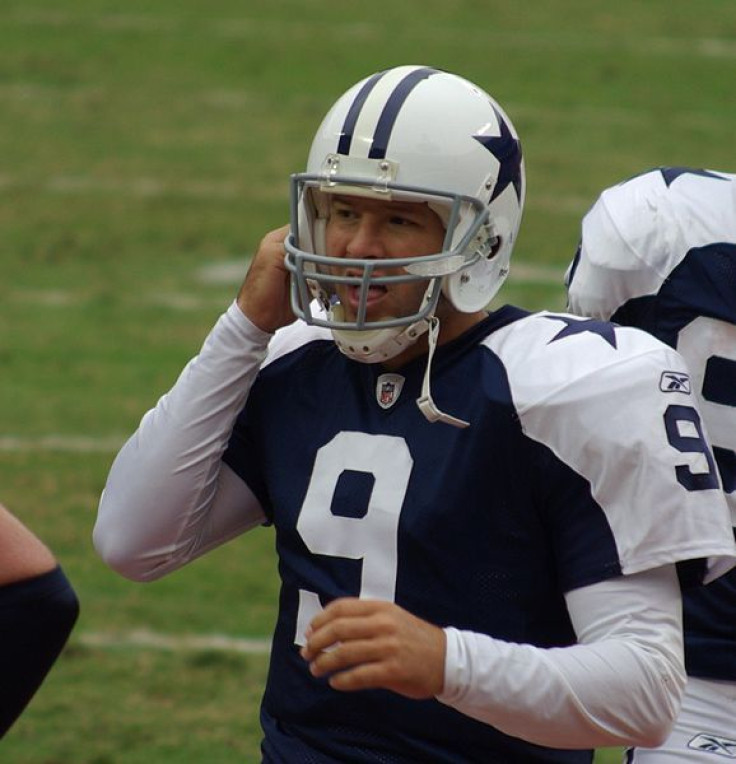 Tony Romo, the highest-paid quarterback in Cowboys history, is expecting to return to the team's activities within the next three weeks after undergoing surgery last month to remove a cyst on his back.
Romo says that there was no lingering incident from last season that developed into the cyst in the middle of his back. It was not prompted by any injury while weight training or ball throwing. He says that it was simply a persistent ache, according to The Dallas Morning News.
"It was not much of anything," Romo said. "I wanted to make sure to get it done now. I wanted to take care of it earlier rather than later."
Romo signed a six-year contract with the Cowboys in March worth $108 million, including $55 million guaranteed. He's used the offseason in the past to test new techniques for the upcoming season, including new footwork and ball handling. He hopes to be more involved with the team's strategy this season.
He did not participate in the organized team activities that started today, although he said that "If this was the regular season and I had to play next week, I could." He's restricted to light conditioning on the stationary bike, elliptical machines, and a little weight training, according to ESPN. He was also just cleared to throw and said that he'll be ready for Cowboys' mini-camp, which takes place June 11-13.
"You just got to be smart about it through the process," he told ESPN. "I tell them I feel good. They tell me to wait another couple of weeks and we'll be good to go."
Cysts are noncancerous pockets of tissue that fill with pus or other material, according to WebMD. Cysts appear most commonly on the skin and may develop as a result clogged oil glands or infections. Removing them can be done a number of ways, such as cortisone injections or surgery. Simply piercing and draining them will not cure the cyst.
Published by Medicaldaily.com