Too Fat To Fly? Court Orders Delta, KLM Royal Dutch, And Lufthansa Airlines To Pay $6M In Death Of Obese Woman [VIDEO]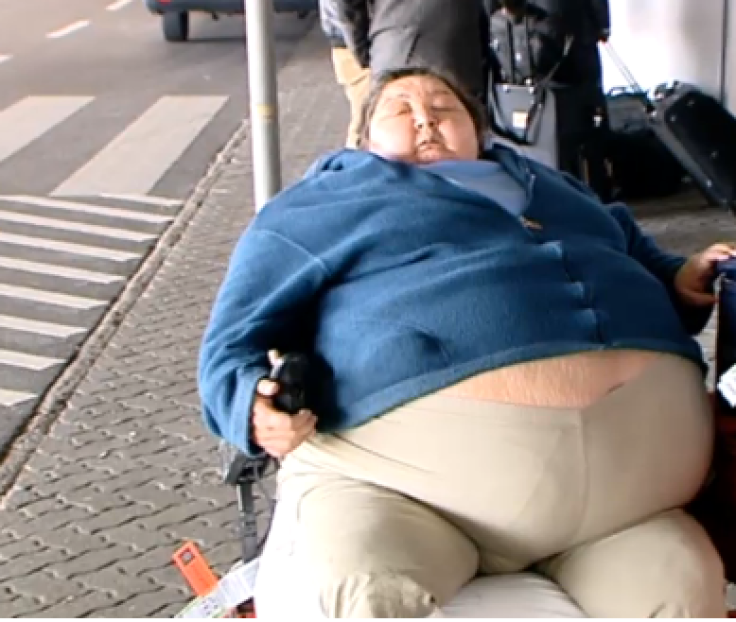 If you die before an airline can book you a flight home to see your doctor, who's to blame? The airline or the disease? According to a recent court case, the airline. Vilma Soltesz, who weighed in at 407 pounds, was unable to fly from Hungary to her home in the Bronx when multiple airlines proved ill-equipped to handle her handicap. Recently, the husband sued the airline, blaming them for his wife's death. The courts agreed and handed the widower $6 million.
Soltesz visited her native Hungary with her husband in October 2012. Due to her size and partially amputated left leg, the couple requested special accommodations for both the outward bound and inbound flights, the NY Daily News reported. The flight to Hungary was smooth enough, but it was getting home that proved to be a problem.
At first, the couple was told by KML Royal Butch airlines that the airline was unable to accommodate Soltesz's motorized wheelchair. The Solteszes were kept waiting for five hours in the airport before told they could fly Delta the next day out a city five hours away. Upon arriving at the next airport, they found the Delta airplane once again unequipped to deal with Soltesz's condition, and the couple were "forced to disembark" and were told "there was nothing more Delta could do for them."
The couple then traveled the five hours back to their original airport after their travel agent informed them they were to be flying Lufthansa. However, it is reported that the plane's pilot became frustrated with the efforts needed to get Soltesz on the plane and ordered the couple to disembark immediately because "other passengers need to catch a connecting flight and cannot be delayed further." Soltesz died only days later.
It is reported that the court charged all three airlines with endangering Soltesz's safety when they "intentionally refused to make the proper accommodations for her," which impeded her from receiving proper care from her doctor in New York, ultimately leading to her death.
Published by Medicaldaily.com