Too Heavy? Emergency Airlift Providers Voice Concern Over Obese Patients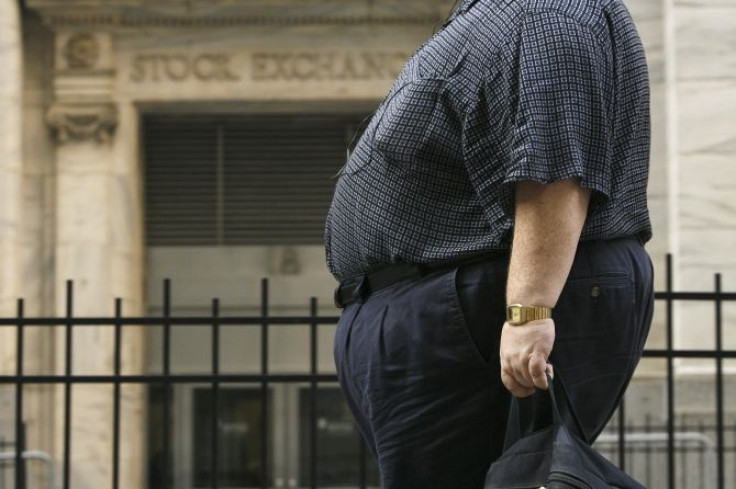 Last April, a 446-pound heart attack patient from New Mexico was denied airlift transport after paramedics realized that the victim was too heavy to fly.
NBC News reports that the disturbing incident is far from unique: with two-thirds of the adult American population suffering from obesity, emergency airlift providers are well aware that the next call could land them in a similar stalemate. In fact, most paramedics are able to recall several instances where a patient has been too big to fit through the door, or too heavy to get off the ground.
About 5,000 patients are denied transport each year. That's about one percent of annual medical flights in the U.S.
"It's an issue for sure," said Craig Yale, vice president of corporate development for Air Methods, one of the nation's biggest air medical transport providers. "We can get to a scene and find that the patient is too heavy to be able to go."
This spring, Air Methods has already been forced to decline three patients from Texas and Arizona who could not be transported by the responding helicopter. Despite their critical conditions, the victims had no choice but to wait for ground transport, which can take twice as long and thus decrease the likelihood of survival.
In these cases, the specialized paramedics will accompany the heavy patient in the ambulance to ensure that critical care is not interrupted.
"Clearly, someone who's bleeding or someone where you can't control the bleeding, they've got to get there," said Dr. David Thomson, a professor of emergency medicine at the Brody School of Medicine at East Carolina University and a board member with the Association of Air Medical Services. "There have been a couple of times the crew would go into the hospital and measure the patient then measure the tunnel (the entrance to the aircraft) and say: 'No, this guy's not going to make it.'"
Although emergency airlift providers are currently redesigning vessels to combat the issue, the actual force required to get a patient off the ground is notoriously hard to project, as the lift force of planes and helicopters vary in accordance with barometric pressure. Denser air equals greater lift, and vice versa.
"If you have a really hot, humid day, we can't lift nearly as much as on a day when it's cold and crisp," Thomson continued. "It is definitely becoming more of a problem. The whole spectrum of ER services, from flying to ground services, gets affected when you've got these huge folks."
The issue is one of the many secondary, societal implications that attend the current obesity epidemic. Besides its immediate impact on future health, the diagnosis affects almost every aspect of an individual's life: from commercial air travel to emergency care.
Published by Medicaldaily.com