Too Many Doctors Prescribing Codeine To Children When Less Powerful Drugs Will Do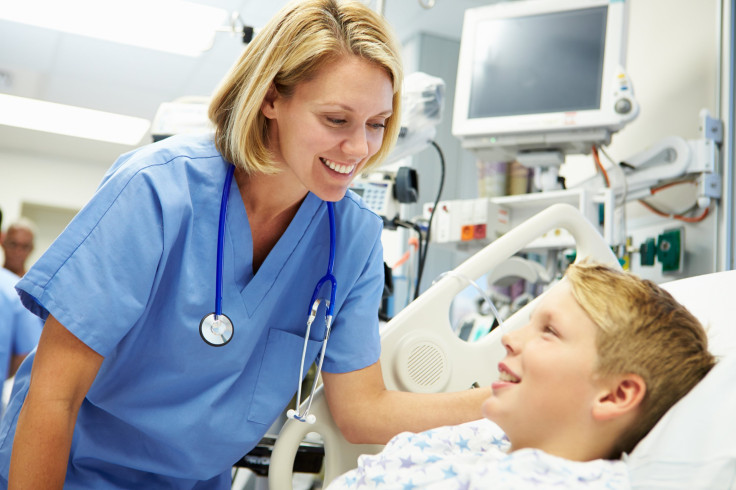 Emergency room doctors continue to prescribe codeine to children at high rates rather than less harmful alternatives such as ibuprofen or hydrocodone. But rather than merely "educating" these clinicians, some experts say the health care system should eliminate the doctor's discretion to prescribe such powerful pain meds to children.
Sunitha Kaiser, a pediatrician at Benioff Children's Hospital in San Francisco, says the evidence is clear on wisdom of prescribing alternative medications to children. "Despite strong evidence against the use of codeine in children, the drug continues to be prescribed to large numbers of them each year," she said in a press release. "It can be prescribed in any clinical setting, so it is important to decrease codeine prescription to children in other settings such as clinics and hospitals, in addition to emergency rooms."
An opioid, codeine is prescribed to treat mild to moderate pain as well as to suppress cough. However, a third of children receive no benefit from the medication, given variability in how children process the opioid. But much worse, as many as one in 12 children prescribed codeine may accumulate toxic amounts, causing slowed breathing and, in some rare cases, death.
The American Academy of Pediatrics first warned of the dangers of codeine in children in 1997, saying again in 2006 that science lacks evidence supporting the effectiveness of the medication in treating pediatric pain and cough. Likewise, the American College of Chest Physicians issued its 2006 guidelines on treating children's cough with an advisory against the use of codeine.
In the new study, Kaiser and her colleagues found the frequency of codeine prescriptions dropping from 2001 to 2010 from 3.7 percent to 2.9 percent for emergency room visits involving children ages 3 to 17. However, those percentages represent a still rising overall number of codeine prescriptions for children, which rose during that time from 559,000 to 877,000 prescriptions per year in the U.S.
And that 2006 warning from chest physicians made no dent in the prescription rate, the researchers found. The rate of codeine prescriptions was highest for kids ages 8 to 12 and lowest among those outside the Northeast. Fewer codeine prescriptions, too, were given to non-Hispanic black children or those with Medicaid.
"Further research is needed to determine the reasons for these lower rates so we can reduce codeine prescriptions to all children," Kaiser said in the press release. "Many children are at risk of not getting any benefit from codeine, and we know there are safer, more effective alternatives available. A small portion of children are at risk of fatal toxicity from codeine, mainly in situations that make them more vulnerable to the effects of high drug levels such as after a tonsillectomy."
Kaiser says codeine for kids shouldn't be mourned in the hospital formulary, given that ibuprofen provides equal or superior treatment for injury pain — with hydrocodone also safer and more effective. For suppressing cough, the pediatrician suggests something a bit more natural: dark honey, as recommended too by the American Academy of Pediatricians.
Source: Kaiser, Sunitha. Pediatrics. 2014.
Published by Medicaldaily.com