Too Many Parents Guilty of Disregarding Child Safety Guidelines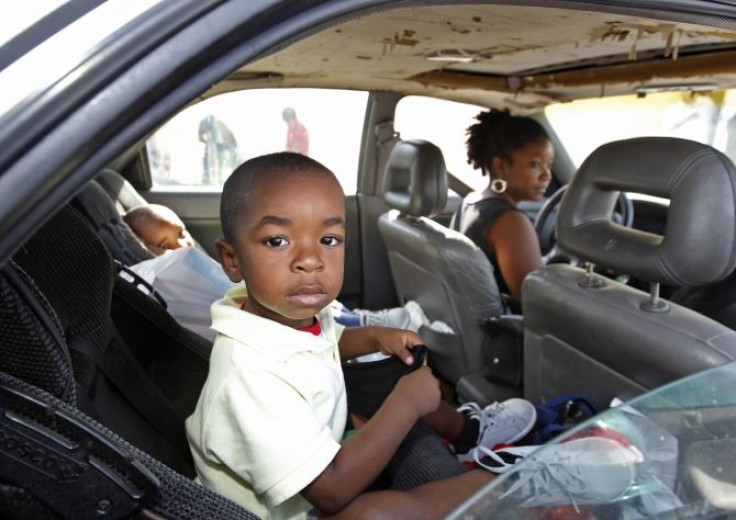 For decades parents are advised to have their children facing the rear of the car up until one year of age, 48 states require booster seats and five states require school buses to have seat belts. Though there are many requirements and standards for child safety in cars, few parents use the recommended child passenger restraints.
Though automobile-related accidents are the number one killer in the U.S. of children between the ages of one and 12, research revealed only three percent of children between the ages of one and three were correctly facing the rear in car seats. Car accidents also account for more than 140,000 nonfatal hospital visits a year.
In a study conducted by lead author Michelle L. Macy, MD of C.S. Mott Children's Hospital at the University of Michigan, Ann Arbor, between 2007 and 2009, researchers assessed data from prior studies that tracked 21,476 children under the age of 13 according to age and race and observed use of restraints and seating of children in cars at public sites such as restaurants, daycare centers and gas stations. They compared the information collected to the newly updated 2011 guidelines for child safety created by the American Academy of Pediatrics (AAP).
In the updated 2011 child safety passenger guidelines the AAP stated: children up until the age of two should face the rear of the car in safety seats, parents should use a forward-facing car seat with a fıve-point harness for as long as possible up to the highest weight or height allowed by the manufacturer, parents should use a booster seat from the time the child outgrows his or her car seat until he or she can fit properly in an adult seat belt and children should always ride in the back seat until 13 years old.
The study revealed generally across all races, not many parents used seating restraints for children and many child passengers are at risk by being placed in the front seat of cars. Older children were at higher risks of being unrestrained.
Researchers found children who were passengers of unrestrained adults were more likely to be unrestrained themselves. Adults from minority groups demonstrated the lowest adherence of using rear-facing seats for children. Among white adults, only 17 percent of adults used rear-facing car seats.
For seat belt use, 35 percent of minority children between the ages of four and seven were prematurely transitioned to seat belts compared to 16 percent of white children. Overall few children after the age of one remained in rear-facing car seats, only two percent of children after seven use booster seats and children under the age were already sitting in the front seat.
According to Dr. Macy the research provides a considerable amount of information to improve a parents child safety practices. Dr. Macy believes understanding the reasons why the racial disparities among child safety exist is beneficial in developing effective programs to increase restraint use.
The study was published in American Journal of Preventive Medicine.
Published by Medicaldaily.com