Top 5 Fitness Centers in America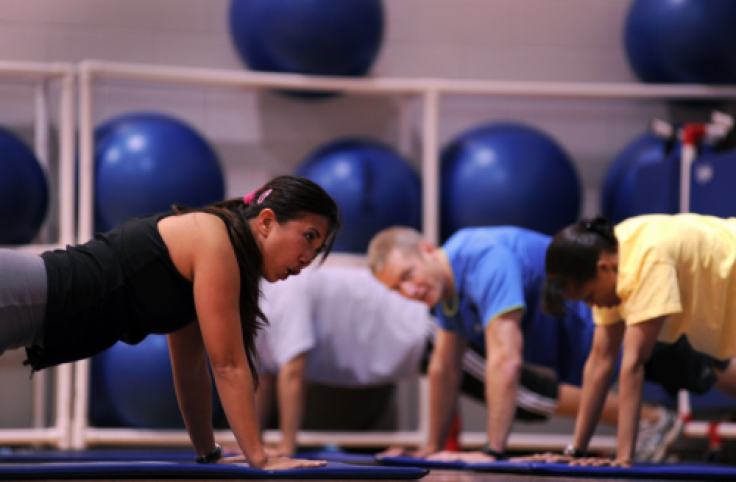 With Americas growing number of obesity today dieting is not always easy. Most Americans, especially New Yorkers are always on the run whether working long hours, working over time, going to school, studying, or raising children.
Most of us don't have the time to sit down and eat a healthy meal between our busy schedules, which leads us to grab a quick and cheap meal that is usually filled with calories.
So what do you do when you simply don't have a chance to eat a healthy meal throughout the day? Well for starters you can join the gym, but making such a decision isn't easy. There are so many fitness centers now a days, how can you determine which center is right for you?
Well, Medical Daily spoke with fitness experts and gathered information to determine the top 5 gyms in America.
Crunch, 24 Hour Fitness, Boom, Patti and Allan Herbert Wellness Center, and the Sports Clubs were the runner-ups for Top 5 Gyms in America.
Crunch, was rated best for their cleanliness, staff, and rock climbing wall which differenciates them from every other gym.
"Crunch is awesome!" said, Nicole Chaplin, Fitness Enthusiast and Motivator.
"They have a rock climbing wall and a track which is really hard to find and it's a lot of fun…I love crunch gym, its really nice and they have a great staff," said Chaplin.
24 Hour Fitness was rated best for their available hours, classes, and cleanliness.
"24 Hour Fitness is great because its open 24 hours which is very convenient, they're very clean, they have a great layout, and they have a spin room where you can take classes which is what I really like about them," said Chaplin.
Boom was rated best for their great locations and fare prices with prices as low as $19.99 a month.
"All of these gyms are clean and have all the amenities with certified professional trainers but can be expensive," said Fitness Trainer, Pasha Borsuk of New York.
"I highly recommend Boom Fitness because it's affordable with great locations and has top notch trainers to help you get physically fit," he added.
Patti and Allan Herbert Wellness Center, was rated best for their outdoor campus in Miami, their cleanliness, variety, and equipment.
"I haven't been to all the gyms across the world but I've been to many and Id have to say, The University of Miami Wellness Center in my opinion was the best," said Chaplin.
Chaplin discussed that Patti and Allan Herbert Wellness Center, is very welcoming and has a great feel because of its location.
"Because its located in Miami its has a great, warm, tropical feel on it and its inclusive with a basketball court indoor and outdoor, a track indoor and outdoor, a pool, a hot tub, a sauna, they have their own juice bar…its just a really, really state of the art facility."
"The cleanliness is exceptional and it's just very welcoming…it has a homely, family vibe to it that helps members feel really comfortable being there."
The Sports Club with locations in Boston, Washington, Philadelphia, and New York were rated best for their close to home locations with 55 location near NY, your chances of finding a NYSC gym near any home or office in New York is very high.
"New York Sports Club, I would have to say is one of the best because they do such a good job with people who want to work out with a location that's close to home and they have so many locations. You can't turn the corner without seeing a New York Sports Club," said Shaun Ruskin, Author of 'A Dumbbell's Path to Great Shape.'
"They don't necessarily have the greatest equipment or the greatest classes, but they have a lot of locations which makes them very convenient…so no matter where you live you'll always find a NYSC location that is close to home."
Published by Medicaldaily.com