Top 5 Running Shoes That Help You Train Faster And Are Also Affordable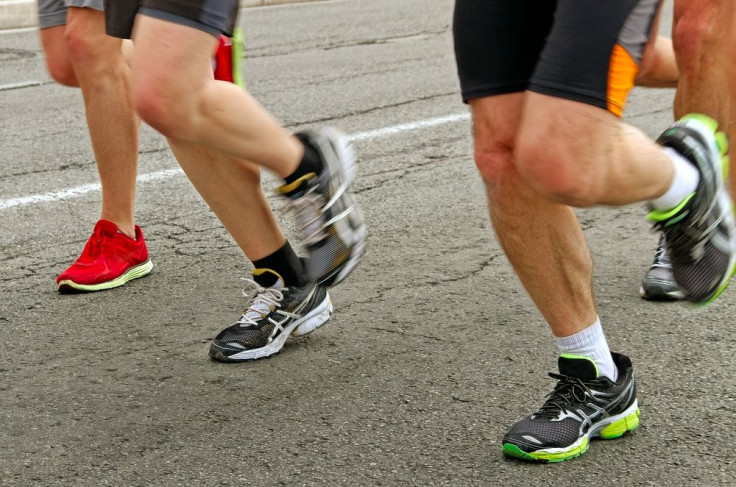 Deciding on the best running shoe can play a pivotal role in ensuring you get the most out of your workout. Unfortunately, buying the top running shoe on today's market often means breaking the bank. Although hard to find, there are some models offered by well-known athletic apparel companies that offer quality support and comfort for the right price. Let's take a look at the top five running shoes that are also affordable for those of you training on a budget:
Although not as prominent as Nike and Reebok, Brooks remains a popular fitness brand among running enthusiasts. As part of the company's Adrenaline series, the GTS 13 offers a superior bending motion in its underfoot and forefoot thanks to its Omega Flex and Omni Grooves, while paying close attention to stability and cushion. Priced at $72, this inexpensive "classic stability shoe" is the perfect combination of comfort and cost-effectiveness.
With one of the more recognizable names in all of sports, Nike is known for its attention to detail and top-of-the-line products. The 5.0+ Shield is considered the most supportive of Nike's Free line with a glove fit that practically wraps around a runner's foot. A three-layer mesh and micro fleece collar for water resistance also makes the Shield suitable for virtually any weather condition. Priced at $75.
Providing top of the line comfort at the low price of $70, the Asics Gel Recision TR is perfect for runners at any size or skill level. Equipped with Asics Gel Cushioning technology, this all-purpose training shoe promises fit the dimensions of any runner's foot with form-fitting precision.
Constructed with Reebok's SmoothFlex sole, this running shoe offers traditional cushioning for foot support without sacrificing flexibility. FitFram overlay laces also increase the SmoothFlex Flyer's support by hugging to your foot's proportions. An open mesh design provides breathability as well as width sizing for a custom fit. At $70, the SmoothFlex is also supportive of your wallet.
New Balance produces some of the most desirable running shoes for athletes interested in speed, and the 1400 definitely goes with tradition. At 7.1 oz. (about half a pound), this lightweight running shoe is 30 percent ligher than most foam products. New Balances REVlite technology also earned the 1400 a top spot on Shape's 2011 Shoe Awards. Priced at $65 with vibrant colors to fit your personality.
Published by Medicaldaily.com