The Top Cities for Seniors, Provo, Utah Comes In at Number 1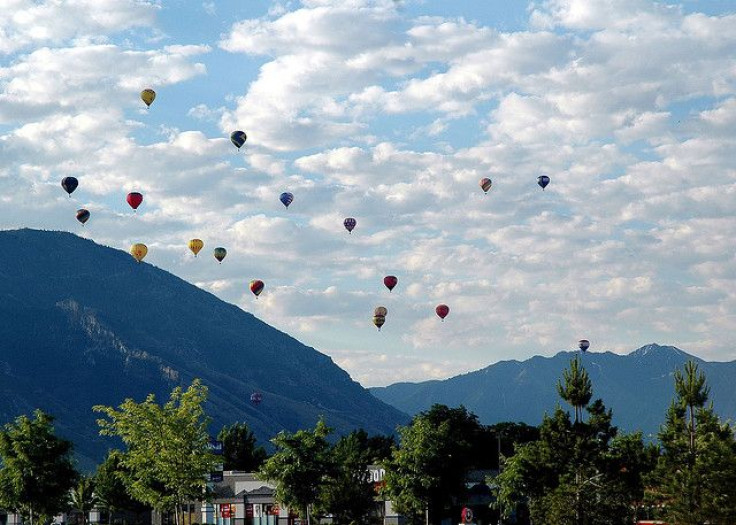 Cities such as West Palms Beach, FL, Phoenix or Tuscan, AZ are notoriously popular for seniors to flock to for retirement, but a new study conducted by a non-profit think tank called the Milken Institute suggests otherwise.
Instead of conducting the traditional survey, the Milken Institute consulted an advisory council and developed an array of 78 different indicators that ranged anywhere between the number of healthcare providers available to the amount of fast-food restaurants to the cost of living.
Results demonstrated Provo-Orem, Utah topped the list of the country's 100 most popular metropolitan regions for senior citizens. According to the report Provo-Orem, ranks number one for wellness displaying a diabetes rate as the fourth lowest out of 100 cities, low obesity and having a large number of caregivers. It also has great conditions for finances, employment and education.
Taking in to consideration the resources of larger cities, researchers also assessed small cities and found of the smaller metropolitan cities Sioux Falls, S.D. topped the list. Ranking number one in finances, with the Milken Institute stating it has one of the most "booming economy and solid financial base."
According to Gary Small, director of the UCLA Longevity Center, the report offers city an opportunity to gain beneficial insight into seniors' priorities.
He told USA Today, "There's more than just good weather that determines how well we age. [Policymakers] can think about how they can shape their urban centers, think about transportation, think about wellness programs, ways they can engage people in social activities."
The New York metro area, which includes northern New Jersey, and Pennsylvania ranked number one in transportation. However, the accessible transit is overshadowed by the financial distress including high taxes, ranking 91 for finances.
Other important indicators included community engagement, which factored amenities such as number of museums, cultural experiences, volunteer rates, number of public libraries, funding for seniors and the number of YMCA's available for seniors.
Top 10 largest metropolitan cities:
1. Provo, Utah
2. Madison, Wis.
3. Omaha
4. Boston
5. New York
6. Des Moines
(tie) Salt Lake City
8. Toledo, Ohio
9. Washington, D.C.
10. Pittsburgh
Top 10 small metropolitan cities:
1. Sioux Falls, S.D.
2. Iowa City
3. Bismarck, N.D.
4. Columbia, Mo.
5. Rochester, Minn.
6. Gainesville, Fla.
7. Ann Arbor, Mich.
8. Missoula, Mont.
9. Durham, N.C.
10. Rapid City, S.D.
To review the entire report visit Milken Institute.
Published by Medicaldaily.com