The Top Google Health Searches Of The Last 4 Years And How They've Changed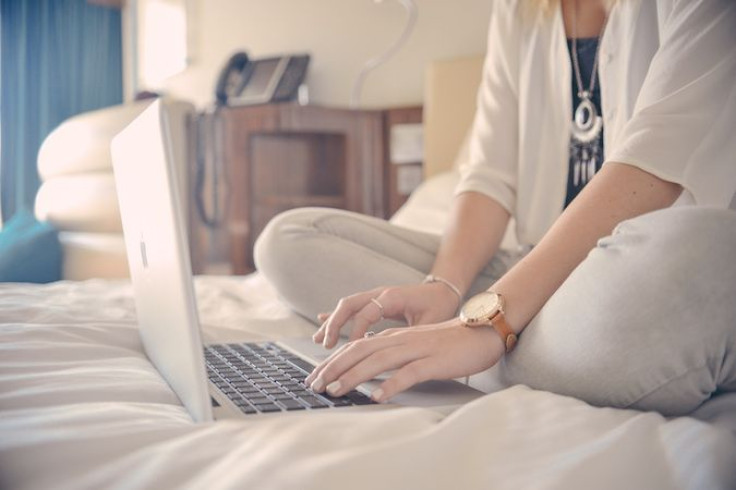 Some clinicians claim that checking your symptoms online before making an appointment is a good way to cut down on unnecessary doctor visits — but is it effective? When turning to the Internet for medical advice, searchers only received the correct digital diagnosis 34 percent of the time, according to a July 2015 study. Researchers also found that two-thirds of patients who used the symptom checkers, but didn't need medical attention, sought it anyway.
People turn to Google every day for health-related questions besides physical symptoms. What else are people asking? Simon Rogers, a data editor for Google's News Lab, shared some insight on 2015's trending inquiries.
"These top searched health-related questions are based on Google searches in the US from January to November 2015," Rogers told Health.
2015 Popular Health-Related Searches
Is bronchitis contagious?
Is pneumonia contagious?
How much water should I drink?
How many calories should I eat?
What is lupus?
How far along am I?
When do you ovulate?
What is gluten?
How long does the flu last?
Currently, Google's health conditions feature allows users to access information on more than 900 health conditions, Becker's Hospital Review reported. Additionally, the technology powerhouse recently teamed up with physicians from Rochester, Minn.-based Mayo Clinic to validate its health-related information.
Over the past four years, people have typed their symptoms into Google's search bar for insight on a slew of ailments. Side effects of the flu have been of concern the whole time, while pregnancy was trending until 2015. Tracking search trends can be a reminder of how far medicine has advanced in a few short years, and it also offers insight into future health-related inquiry patterns.
2015 Symptoms
Gallbladder infection
Measles
Listeria
Sinus Infection
Gastritis
Anxiety Attack
H. Pylori infection
Heat Stroke
Lactose intolerance
2014 Symptoms
Ebola
Flu
Pregnancy
Asperger's syndrome
ALS
Lupus
Lyme disease
Typhus
Respiratory virus
2013 Symptoms
Pregnancy
Influenza
Diabetes
Anxiety
Thyroid
HIV
Mononucleosis
Lupus
Herpes
Pneumonia
2012 Symptoms
Pregnancy
Diabetes
Flu
UTI
Mono
Strep throat
HIV
Lupus
Heart attack
Lyme disease
Read more:
There were 8.5 Million Google Searches Related To Vaping In 2014, But Only Rarely About Its Health Risks
Google's Top Searches In 2014 Reveals Popularity Of Medical News, From ALS Ice Bucket Challenge To Ebola
Published by Medicaldaily.com