Toy Drone Propeller Slices Toddler's Eyeball In Half, Causes Blindness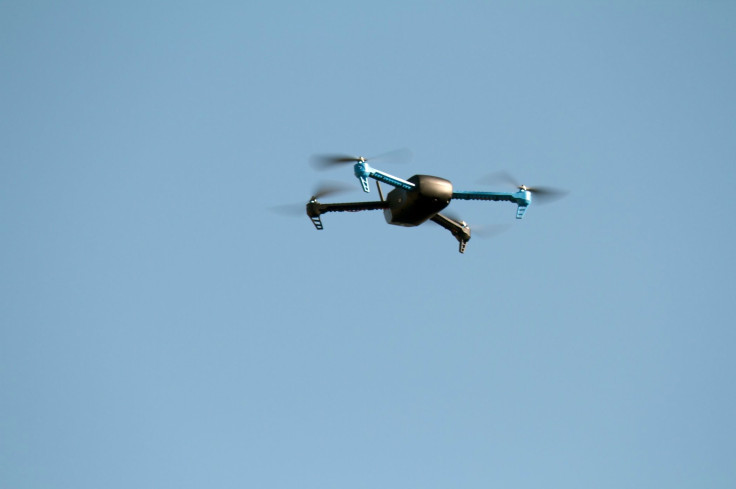 An 18-month-old boy has been blinded in one eye after being hit in the face with an out-of-control drone. The drone's propeller sliced through Oscar Webb's left eye while he was playing outside of his Worcestershire home. He will need several operations before he can be fitted for a prosthetic eye.
The incident occurred when family friend Simon Evans lost control of the drown he was flying.
"It was up for about 60 seconds," he said. "As I brought it back down to land it just clipped the tree and span round. The next thing I know I've just heard my friend shriek and say 'oh God no' and I turned around and just saw blood and his baby on the floor crying."
Oscar's mother Amy Roberts described what she saw in the ambulance ride after the accident to BBC.
"What I saw, I can still see it now, was the bottom half of his eye and it's the worst thing I've ever seen," she said. "I just hoped and prayed all the way there that what I saw wasn't true and wasn't real."
Surgeons performed several operations in an attempt to save Oscar's eye, but the drone had damaged it beyond repair.
"They (the doctors) did say that it was one of the worst eye incidents they'd seen," Roberts said. 'It was hard, I cried that much that even the consultant, it brought tears to her face."
Roberts hopes to warn others about how dangerous the drones can be.
"You don't realize the dangers, you don't expect something so severe to happen from what people call toys, I wouldn't class them as toys," she said. "You can't take it in, the shock of it all, it's too much really. You wish you could have been there instead of him, he's a baby."
The Civil Aviation Authority has released guidelines for safely flying drones, and a government strategy is set to be published in 2016.
Published by Medicaldaily.com