Tracking HIV Infections With Twitter: Concentrations Of Risk-Related Tweets Could Offer Clues To Outbreaks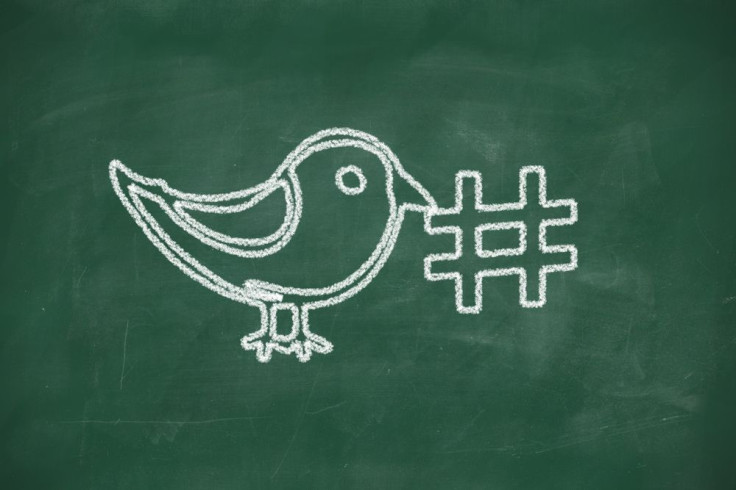 Social media has completely dominated our world. From the Middle East's Arab Spring to the London Riots to Occupy Wall Street camps popping up all over the world, its impact has been profound. But social uprisings aren't all it's good for. It may also be able to track outbreaks of the human immunodeficiency virus (HIV) and drug-related behavior across the country, according to a recent study.
Using Twitter, researchers from the University of California, Los Angeles, were able to track areas around the U.S. where HIV infections were more likely to be concentrated. The research sheds light on a new way of monitoring behaviors that pose a risk for these outbreaks. "This is the first study to suggest that Twitter can be used to predict people's health-related behaviors and as a method for monitoring HIV risk behaviors and drug use," said Sean Young, co-director of the Center for Digital Behavior at UCLA, in a press release.
Incidentally, this is not the first time a team has tried to use Twitter to track illnesses. But, it seems that new research is getting better at doing it. In July last year, an initiative called the Durkheim Project sought to monitor Facebook, Twitter, and LinkedIn for people contemplating suicide. It scoured combat veterans' status updates, looking for keywords, phrases, and patterns that suggested a risk of suicidal thoughts. The problem with the initiative, however, was that veterans had to sign up for the program, meaning that they already thought they could be at risk. Also, a number of sad posts didn't necessarily mean they were getting ready to die. Meanwhile, another program, called nEmesis, was developed in August to track cyclospora outbreaks — a type of foodborne illness.
For the current study, the researchers looked at over 550 million tweets between May 26 and Dec. 9, 2012, and developed an algorithm that searched the tweets for keywords and phrases that suggested drug use or HIV risk behaviors, such as "sex" or "get high." Using geo-tagging, a feature on most computers and mobile devices, the researchers were able to pinpoint exactly where on a map the tweets came from. They then checked maps indicating prevalence of HIV in each area and found that counties with higher HIV rates were also the source of more risk-associated tweets. Most of these tweets came from the District of Columbia, Delaware, Louisiana, and South Carolina.
The study highlights the possibility that Twitter and other social media could be used to track areas in need of more resources. The only issue the researchers had, they said, was that the data from the HIV database came from 2009 — in order for the system to really work, both the tweets sent out and HIV data need to be up to date. "This study was designed to call for future research to understand the potential cost-effectiveness of this approach and to refine methods of using real-time social networking data for HIV and public health prevention and detection," they concluded.
Source: Young S, Rivers C, Lewis B. Methods of using real-time social media technologies for detection and remote monitoring of HIV outcomes. Preventive Medicine. 2014.
Published by Medicaldaily.com