Trader Joe's '2-Buck Chuck' And Other Cheap Wine May Contain 'Unsafe' Amounts Of Arsenic, Lawsuit Says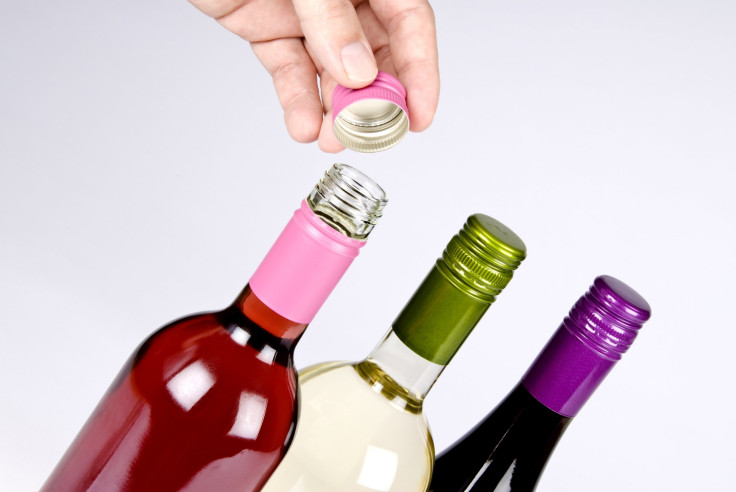 Even if you're not in college anymore, boxed wine or Trader Joe's popular "Two-Buck Chuck" may hold a special place in your heart. That's because sometimes, there's nothing better than getting buzzed on a couple of dollars — and since we're not that fancy, who cares if the wine tastes more like weird juice than alcohol.
But a new lawsuit filed in Los Angeles Superior Court on Thursday claims that several varieties of cheap wine — including Trader Joe's Charles Shaw White Zinfandel and brands like Sutter Home — may contain "unsafe" levels of arsenic, a chemical element that's found in both human and natural sources, particularly rocks, volcanoes, pesticides, and mining ores.
The lawsuit, which consists of four wine consumers from Southern California, lists 83 wines that have levels of arsenic higher than what's deemed safe for consumption (about 10 parts per billion in drinking water). According to the plaintiffs' lawyer, Brian Kabateck, the lawsuit began when a former wine industry employee tested 1,306 wines because he was "curious" about arsenic levels.
There is currently no standard for levels of arsenic in wine in the U.S. "It's not an indictment of the wine industry," Kabateck said, according to the San Francisco Chronicle. "The vast majority do it right. We brought this lawsuit because this is a very serious public health concern. We would hope the wine industry would take these wines off the shelf immediately. If not voluntarily, we would ask the court to do it." As a supplement to the lawsuit, the website TaintedWine.com was created for consumers to read more about the issue.
But there is still no real scientific evidence that the arsenic levels in these 83 wines are going to harm you. There's arsenic in a lot of things. According to the Food and Drug Administration (FDA), the chemical may be present in many different foods, including grains, fruits, and vegetables, since it's absorbed through from soil and water. Rice and fish also typically have higher levels of arsenic. While more research is needed, the FDA states that it's currently assumed long-term exposure to high amounts of arsenic could lead to a higher risk of skin, bladder, and lung cancers, as well as heart disease.
Trader Joe's and other wineries have condemned the lawsuit's claims. The Wine Institute released a statement, noting that "arsenic is prevalent in the natural environment in air, soil and water, and in food. There is no research that shows that the amounts found in wine pose a health risk to consumers."
Trader Joe's, meanwhile, says the company is looking into it. "While we do not comment on pending litigation, we are investigating the matter with several of our wine-producing suppliers," said Rachel Broderick, a Trader Joe's spokeswoman, in a statement. "We will not offer any product we feel is unsafe. Ever. We have no reason to believe the wines we offer are unsafe, including Charles Shaw White Zinfandel." She said that the lawsuit "is without merit and we will vigorously contest it, as all Korbel products are perfectly safe to enjoy."
Published by Medicaldaily.com