Transgender Firefighter Brooke Guinan Wouldn't Let Anything Stop Her From Joining New York's Bravest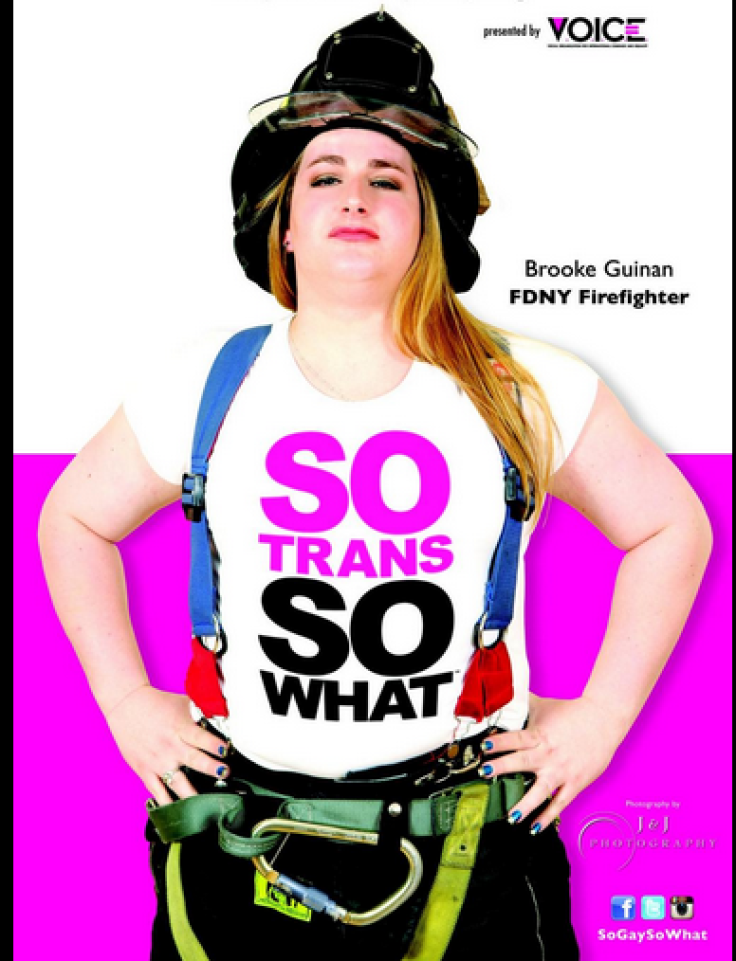 There aren't many female firefighters in New York City, but as for transgender firewomen, there's only one, and her name is Brooke Guinan. The rookie firefighter comes from a long line of New York's Bravest and wasn't going to let anything break the Guinan family tradition. So, in her own skin, as a transgender female, Guinan has managed to break firefighter stereotypes and rise as a strong role model for the LGBT community.
In her exclusive interview with the NY Daily News, Guinan explained that she wasn't always as confident as her V.O.I.C.E. photograph might depict her to be. It took time to visualize herself as a firefighter. "Most queer people think that being a firefighter, a cop, or having a government job is unattainable," Guinan said. "What a lot don't realize is you can do it."
Eventually, Guinan realized that she didn't need to fit into the "masculine stereotype," like her family members, to be a firefighter, and soon signed up to join the FDNY.
While some have criticized the FDNY for being so accepting of the non-conforming firewoman, Fire Commissioner Daniel Nigro told the Daily News that he and the rest of his team were "very proud of Firefighter Guinan's participation in this important program."
Guinan began her transition from male to female four years ago, and during this transitional period the NYFD allowed her to work a desk job in recruitment. Now fully recovered, Guinean is an integral member of her Astoria firehouse in the Queens borough of New York City.
Published by Medicaldaily.com