Transgender Navy SEAL: Chris Beck Served 20 Years Before Coming Out As A Woman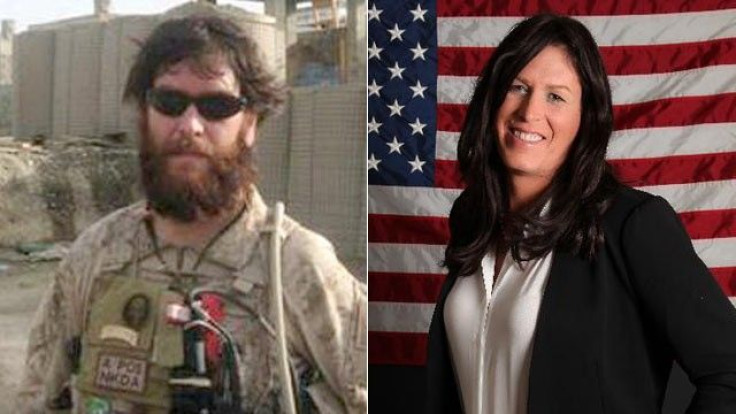 Chris Beck, a burly, bearded Navy SEAL, served the United States for 20 years, was deployed 13 times, and earned some of the nation's highest honors, including a Purple Heart and a Bronze Star. But that bearded SEAL is no more. Chris Beck is now a woman.
In her new tell-all book, Warrior Princess: A U.S. Navy SEAL's Journey to Coming Out Transgender, Kristin Beck reveals that she long felt that she was a woman trapped in a man's body. Upon retiring from the military in 2011, she decided that it was time to live her truth. Beck then changed her name from Chris to Kristin and is now living as a woman.
Transgender is a term assigned to people who identify with or express a gender identity that is different from their biological sex at birth. Experts believe that any number of factors can contribute to why people are transgender. Biological theories say that genetic influences and prenatal hormone levels could contribute to transgender identification. Early life experiences as well as events later in adulthood are also believed to contribute to the development of transgender identities.
Don't Ask, Don't Tell, the law prohibiting gay and lesbian people from being openly gay in the military, was successfully repealed in September 2011. But, according to ABC News, transgender men and women still can't serve. Beck's story may change that though.
Her book, which was released this past weekend, highlights how Beck was forced to live as a man because she knew that doing otherwise would mean she would not be able to continue serving her country. It illustrates the "journey of a girl in a man's body and her road to self-actualization as a woman amidst the PTSD of war, family rejection and our society's strict gender rules and perceptions. It is about a fight to be free inside one's own body, a fight that requires the strength of a Warrior Princess."
"Chris really wanted to be a girl and felt that she was a girl and consolidated that identity very early on in childhood," said Dr. Anne Speckhard, Ph.D., an associate professor of psychiatry at Georgetown University, who co-wrote the memoir with Beck.
Beck has now created a non-profit organization called Healing Gardens, which hopes to help returning Iraq and Afghanistan veterans transition back into civilian life by providing training in gardening and landscaping - a hobby that Beck credits with helping her overcome her transition. She also hopes to pursue a career as an activist and public speaker.
Published by Medicaldaily.com