Transgender Teen Causes Outpouring Of Support And Backlash After Asking To Use Ladies Restroom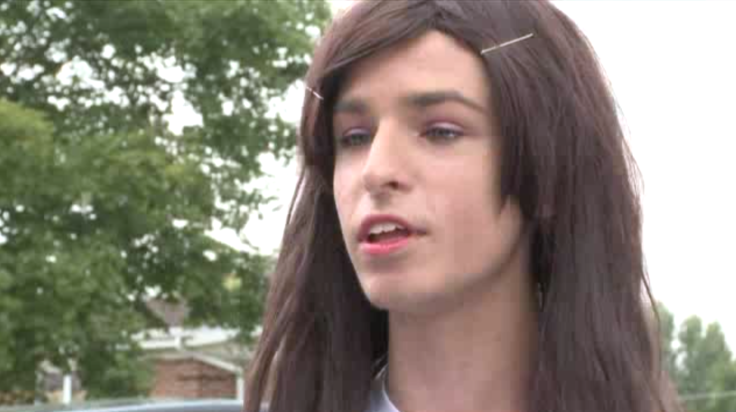 A transgender Missouri teen is currently facing an outpouring of both support and backlash after asking permission to use the women's bathroom. After 17-year-old Lila Perry made the request, she was shocked to find that over 100 of her peers from Hillsboro High School, just an hour south of St. Louis, left class on Monday in protest.
"I'm hoping this dies down," Perry told reporters from Fox 2 News. "I don't want my entire senior year to be like this."
The teen said that she started to identify as a girl publicly in February, though she's felt "more like a girl than a boy" since she was 13 years old. She says that so far, the faculty has accepted her request to use the girl's bathroom when she starts school this fall. Previously, she had been using a unisex staff bathroom, which she says made her not feel like a normal teenaged girl.
In support of Perry, the district's superintendent, Aaron D. Cornman, released a statement about the matter saying their school district, "accepts all students, no matter race, nationality/ethnicity, gender or sexual orientation."
But Perry could not possibly imagine that her simple request would cause such backlash. After asking school officials for this right, a school board meeting was held on Thursday to discuss the issue. So many parents attended to protest Perry's request, they had no choice but to move the meeting to a bigger venue.
One parent, Derrick Good, a lawyer in the community with two daughters in the school district said that this is a privacy issue. "My goal is for the district and parents to have a policy discussion," he said, while also noting that bathroom facilities should be used based on a person's biological sex.
The New York Times also says that Good is part of the Alliance Defending Freedom, a Christian advocacy group who aims to create a privacy policy to be submitted to the district, and enacted among its 3,500 students.
Good told The Times he felt compelled to get involved after hearing of a female student faced with "an intact male" in the girl's locker room. "It's a violation of my daughter's right to privacy to not have a policy," he said.
After the meeting of parents and family members, the student-driven protest took place. Upon leaving class, students assembled outside the school for about two hours without receiving punishment, said Cornman.
Perry was reasonably concerned for her safety. When she heard about the protest, Perry dropped out of her physical education class where she had been using the girl's locker room and spent two hours with her guidance counselor.
Ultimately, Perry felt the need to be true to herself, not only for her own cause, but for the cause of other transgender students in the district she had encountered. "It just feels really awful that people are going to these extremes against me, not just in school but all over the Internet," she said. "But I've also received so much support. It feels really surreal to be in the middle of all of this."
In response to all of the backlash, many students have also come out to support Perry and her right to be herself. The school's gay-straight alliance has held a protest of their own, while the Gay-Straight Alliance Network of Missouri plans to hold a rally in Perry's honor this upcoming Friday.
And though Perry continues to struggle while facing the opposition, she still has a body of support from students and friends.
"She is such a good person," said Skyla Thompson, a friend of Perry's. "They are just judging her on the outside."
Published by Medicaldaily.com