Traumatic Brain Injuries Tied To Poor Sleep: Your Child's Conked Head May Be More Serious Than You Think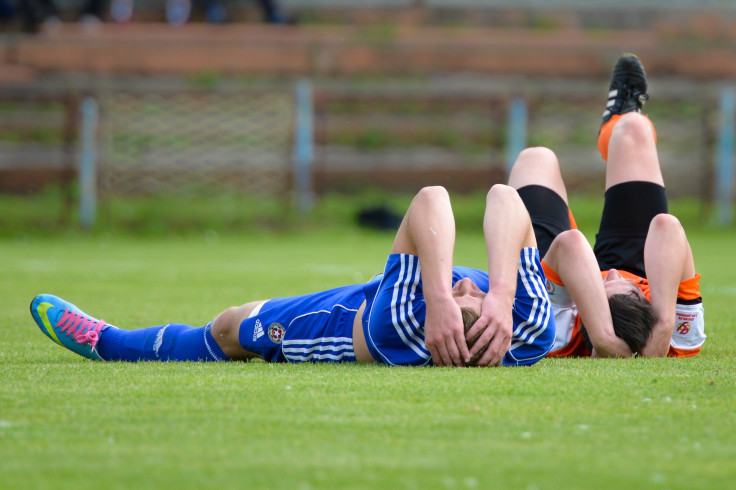 Walking off that bump to the head might be easier said than done — especially if you're a kid — according to a pilot study presented this week at the annual meeting of the Associated Professional Sleep Societies LLC (APSS), SLEEP 2015, in Seattle, Washington. The study found that children who suffered a traumatic brain injury (TBI), commonly known as a concussion, were more likely to experience poor sleep quality and daytime sleepiness than healthy children. More disturbingly, they were also more socially, emotionally and physically impaired than those without a TBI.
The small study surveyed the parents of 15 children who had suffered a TBI about their child's sleep quality and behaviors. They then compared their responses to a same-sized control group matched in age, race, and maternal education level. Though the two groups didn't differ in their level of sleep disturbance as measured by the Children's Sleep Habits Questionnaire (CSHQ), they had significantly poorer sleep quality and more daytime sleepiness as measured by the Child Sleep Wake Scale (CSWS) and the Epworth Sleepiness Scale (ESS), respectively. "We were surprised that children with a TBI experienced persistent increases in daytime sleepiness and decreases in sleep quality compared to healthy children," said lead author Dr. Kimberly Allen in a statement released by the American Academy of Sleep Medicine (AASM). Allen is an assistant professor in the Department of Women, Children, and Family Health Science, at the University of Illinois-Chicago (UCI), whose research has centered around understanding how sleep difficulties following brain injury can impact the developmental functioning of children and what can be done about it, according to her UCI faculty biography.
Traumatic brain injuries, most often caused by a fall or unintentional blunt trauma according to the Centers for Disease Control (CDC), are in fact a very serious health matter. The CDC reports that about 2.5 million ER visits were associated with a TBI in 2010, and that in 2009, nearly a quarter-million treated cases of TBI in children involved a sports or recreation-related incident. In adults, it's been widely known that a TBI, even those mild, can have lingering effects on sleep and cognition, with 30 to 70 percent of individuals reporting sleep disturbances, according to a 2012 study in Neurologic Clinics. While treatment can somewhat ease these and other dysfunctions, the varying presentation of TBIs can make it difficult to predict how long any one person will take to ultimately recover. In some reported cases, sleep remained impaired years after the injury. "Unfortunately, treatment of sleep disorders associated with TBI often does not improve sleepiness or neuropsychological function," the 2012 study concluded.
According to her faculty bio, Allen is currently in the process of developing a study of children who suffered a TBI within the past two years that will objectively measure their sleep patterns as well as how these patterns may influence the social, emotional and physical outcomes of the children in the wake of a TBI.
Source: Allen K, Roan S, Levine V, et al. Sleep after pediatric traumatic brain injury: a survey study. SLEEP 2015. 2015
Published by Medicaldaily.com