Trent Reznor, NIN Frontman, Facetimes Terminally Ill Fan While On Stage In Las Vegas [VIDEO]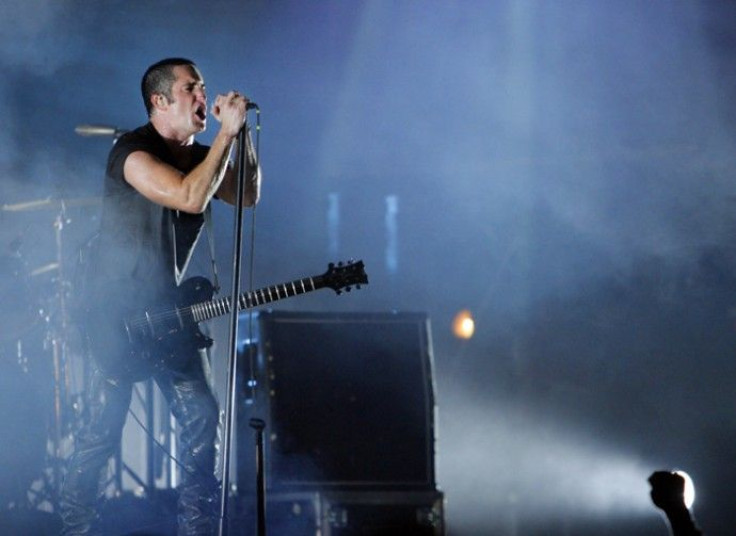 To say photojournalist Andrew Youssef, 38, is a fan of the rock band Nine Inch Nails would be an understatement. As a concert photographer, he's had the opportunity to see a lot of live acts, but none were as emotionally elevating and close to his heart as NIN. Terminally ill and bound to his bed under hospice care, Youssef got exactly what he needed in his final months of life, through a FaceTime call from NIN's lead singer, Trent Reznor, while on stage at one of the band's most recent performances.
Youssef was diagnosed with Stage IV colon cancer in Feb. 2011, and has been fighting for his life ever since. He even chronicled his tough road on his OC Weekly blog, Last Shot. Between cancer updates and stories from his freelance photography work, which he performed while managing his cancer treatments with his oncologist, Youssef took time to document how NIN has helped him through his diagnosis, both through their music and in person.
In a blog post from Aug., he informs his readers about a "wish" the band was granting him by allowing the photog to sit in on rehearsals for their 2013 tour. As if that wasn't enough, Reznor spent an entire week having lunch with Youssef, who could only describe the entire experience as "surreal." The once-in-a-lifetime opportunity only fueled Youssef's excitement to see NIN live, but that would prove difficult, because he found out his condition had taken a turn for the worse.
"This is the most difficult column I will ever write," Youssef wrote on Sept. 26. "Although it wasn't easy admitting to everyone that I had Stage IV colon cancer in my first column, I now have more important and difficult news to convey to all my friends and colleagues. Unfortunately, the new clinical trial medication did not improve my condition as my most recent CT scan showed my disease has worsened."
When Reznor learned that one of his biggest fans and personal friends would not be able to attend the band's Nov. 16 show in Las Vegas, it didn't sit well with the NIN frontman. So he decided to give Youssef a call — on stage, during the band's set, and in front of a packed crowd at Las Vegas' Hard Rock Hotel & Casino. What happened next has to be seen to be believed.
Published by Medicaldaily.com