'Trouble In Toyland' Safety Survey Places Captain America Soft Shield Atop List Of Year's Most Dangerous Toys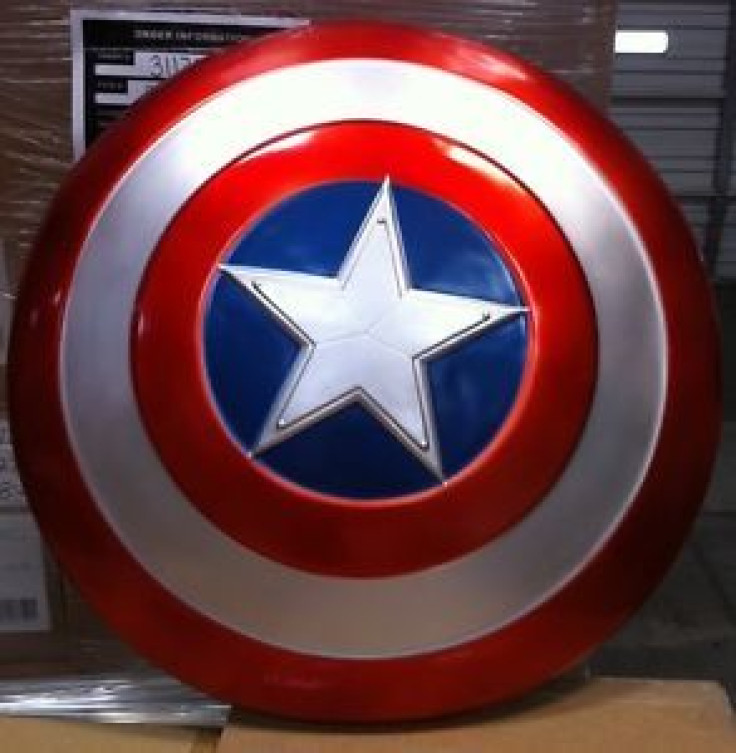 Before you finish up Christmas shopping this year, you should see what dangerous toys top this year's "Trouble in Toyland" safety report, issued by the U.S. Public Interest Research Group (PIRG). The Captain America Soft Shield ranks as one of the top toys to avoid buying for children, after researchers discovered significantly higher levels of lead than in normal products.
"We should be able to trust that the toys we buy are safe. However, until that's the case, parents need to watch out for common hazards when shopping for toys," said Jenny Levin, PIRG Public Health Advocate.
According to the U.S. Consumer Product Safety Commission (CPSC), 262,300 toy-related injuries were treated in U.S. hospital emergency rooms in 2011. Out of the 262,300 estimated toy-related injuries, 92,200 were attributed to children under the age of 5. The CPSC received 13 reports of toy-related deaths in 2011 including seven deaths caused by asphyxiation and three deaths due to drowning.
In its 28th annual survey of hazardous toys, a team of researchers from the PIRG conducted laboratory testing to determine the amount of toxic chemicals, such as lead, cadmium, and phthalates, found in toys. For example, the Captain America Soft Shield was found to contain 29 times the legal limit for lead. Researchers also examined toys that could pose a potential choking risk or exceed noise recommendations set by the National Institute of Deafness and Other Communication Disorders.
"Our leaders and consumer watchdogs need to do more to protect America's kids from the hazards of unsafe toys — no child should ever be injured, get sick, or die from playing with a dangerous toy," Levin added. "Standards for toxic chemicals like lead, cadmium, and phthalates remain too weak to protect kids from potentially dangerous exposures."
A set of 10 Rings/Bagues sold at Dollar General for $1 were also found to contain lead levels higher than the legal amount, in addition to Teenage Mutant Ninja Turtles pencil cases sold at Toys R Us for $4.99. Toys that were designed with small parts that carry a potential choking risk included the Princess Wand, found at Dollar General for $1, the Fisher-Price Loving Family Outdoor Barbecue, sold at Kmart for $22.99, and five types of Littlest Pet Shop, sold at Kmart and Wal-Mart for between $3.99 and $4.49.
Back in 2008, the Consumer Product Safety Improvement Act (CPSIA) was passed in hopes of limiting the amount of lead found in toys, completely removing hazardous phthalates and requiring independent third party testing of products. In the five years since the CPSIA was passed, consumer safety groups have been able to limit the number of dangerous toys found on store shelves.
"Toys are safer now than they have been in the past. Seizures of defective toys at U.S. ports are up," said Patty Davis, a representative for the CPSC. "Nearly 10 million units of toys have been stopped at ports over the past five years. These were potentially dangerous toys that did not make it into our stores or into the hands of children."
Published by Medicaldaily.com