Trump Blames Mental Health Problems For Texas Shooting; Experts Say It's More Complicated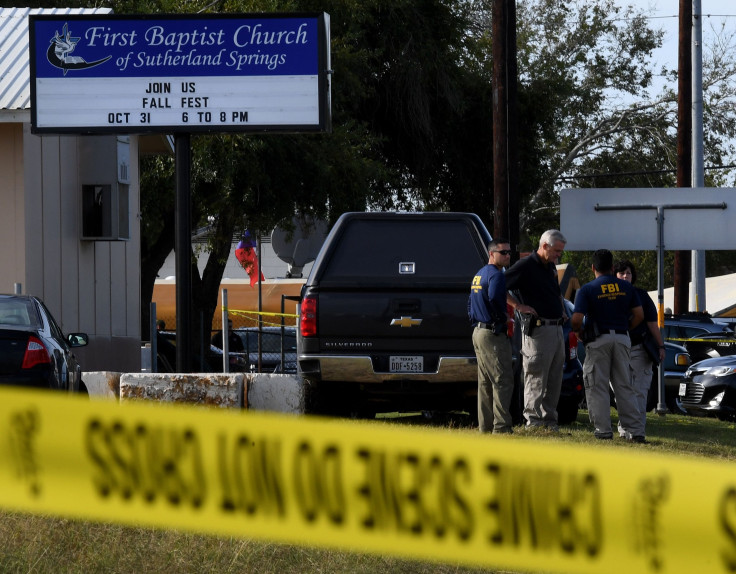 President Donald Trump blamed the Texas church shooting that left at least 26 dead on mental health problems, but experts say that it's much more complicated than that.
Trump, who's visiting Japan, spoke about the shooting in a press conference Monday.
"We have a lot of mental health problems in our country, as do other countries, but this isn't a guns situation," said Trump in Tokyo. "This is a mental health problem at the highest level. It's a very, very sad event."
The U.S. Department of Health & Human Services (DHSS) says that people with mental health illnesses are no more likely to be violent than the population at large.
"The vast majority of people with mental health problems are no more likely to be violent than anyone else. Most people with mental illness are not violent and only 3% to 5% of violent acts can be attributed to individuals living with a serious mental illness," read the DHSS website.
Jeffrey Swanson, a professor of psychiatry and behavioral sciences at Duke University who specializes in gun violence and mental illness spoke to the Atlantic about mental health and violence a year ago.
"We have a strong responsibility as researchers who study mental illness to try to debunk that myth," said Swanson. "I say as loudly and as strongly and as frequently as I can, that mental illness is not a very big part of the problem of gun violence in the United States."
Advocacy groups such as the American Psychological Association and the National Alliance on Mental Illness push for a more holistic approach when determining gun access. These groups push for examining indicators such as past history of violence especially domestic violence and alcohol and drug use including DUI convictions. Another determinant for violence is gender and age. Young men have a much higher proclivity for violence.
The National Institute of Health estimates that just under 18 percent of all Americans suffer from a form of mental illness.
"Mental health stakeholders are loath to have this conversation about improving mental health care in a context-driven by violence prevention because that's not why we need mental health reform per se," said Swanson. "We need it because people are struggling with illnesses, and they don't have access to care."
It is unknown whether the shooter who attacked the First Baptist Church in Sutherland Springs, Texas, had a mental health illness, but he did have a history of violence.
Devin P. Kelley, 26, was charged with "assault on his spouse and assault on their child," in 2012 when he was stationed on an Airfare base. The attack fractured his stepson's skull.
Texas Gov. Greg Abbott said that Kelley was denied a license to carry a gun in the state, it's unclear how he was allowed to purchase the guns used in the shooting.
Published by Medicaldaily.com