Turing Pharmaceuticals CEO Martin Shkreli Criticized For Raising Daraprim Price 5,000%; What Happens When Drugs Get Too Expensive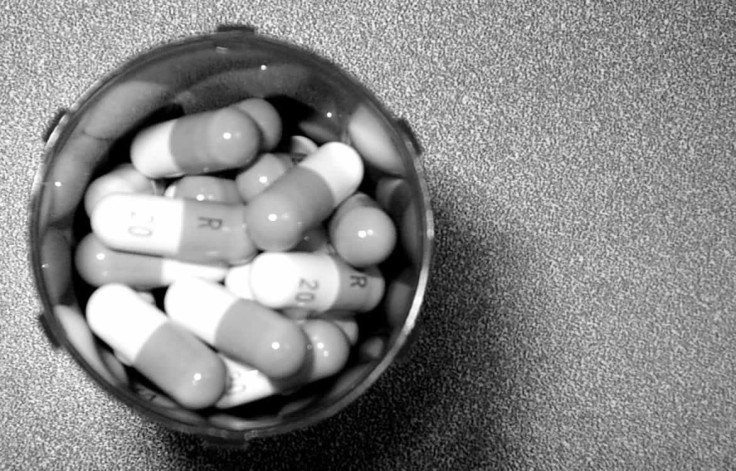 The founder and CEO of Turing Pharmaceuticals is facing widespread criticism for raising the price of a drug 5,000 percent overnight. Daraprim, a drug meant to treat parasitic infections, went from $13.50 a pill to $750. Although the CEO, Martin Shkreli, claims he will use most of the profits from the drug's sales to help develop better treatments for the condition, drug price increases may have more serious effects.
Daraprim is a 62-year-old drug used to treat toxoplasmosis, a parasitic infection that can be deadly in babies or those with compromised immune systems, such as AIDS and cancer patients. In August, Turing Pharmaceuticals purchased the rights to the drug at $55 million before raising the cost exponentially, Raw Story reported.
According to Shkreli, the drug was "unprofitable at its former price" and the price increase is in line with costs for other treatment used for uncommon conditions, The Washington Post reported. Shkreli also insists the media has exaggerated the price hike and claims that if you go by the drug's original price of $18 a tablet, it is a 4,000, not 5,000, percent increase and the extra money raised by the price increase will be used to develop better treatments for toxoplasmosis.
"This isn't the greedy drug company trying to gouge patients, it is us trying to stay in business," Shkreli told The New York Times. "This is still one of the smallest pharmaceutical products in the world. It really doesn't make sense to get any criticism for this."
According to Dr. Wendy Armstrong, a professor of infectious diseases at Emory University in Atlanta, the sheer rarity of toxoplasmosis is exactly why claims of research funding are hard to believe.
"I certainly don't think this is one of those diseases where we have been clamoring for better therapies," Armstrong told The Times.
Under current price, treating a toxoplasmosis patient weighing more than 132 pounds would cost $634,500 per year, The Post reported. Although those with medicaid and certain hospitals will still be able to get the drug at a reasonable price due to federal discounts and rebates, others may be forced to pay the full bill. Those who cannot afford the drug may simply have to go without and instead settle for a more affordable treatment option with much less research backing its effectiveness. Thankfully, this may not ever become necessary for daraprim patients, as Shkreli assured his company would give the medicine to patients for free or for $1 if they can't afford it.
Daraprim, however, is not the only drug that has risen to an extortionate price. The increased prices of drugs significantly threaten health care affordability, as many companies may drive up the price of premiums in order to compensate. According to Robert Zirkelbach, senior vice president of Pharmaceutical Research and Manufacturers of America, often the decision to use a drug is based more on its cost than it is what it may actually do for a patient.
"New medicines are coming to the marketplace that are completely transforming how cancer is treated in this country," Zirkelbach told The Los Angeles Times. "Hepatitis C is now cured in 90 percent of patients. That is nothing short of groundbreaking."
Published by Medicaldaily.com