TV News Anchor Announces On Air He Has 6 Months To Live, Hopes To Spread Cancer Awareness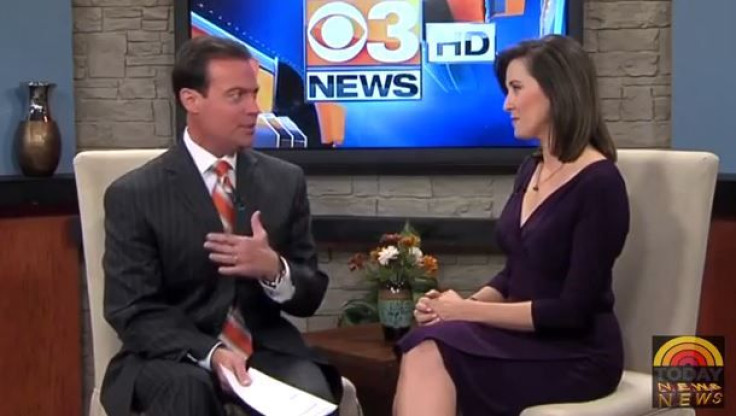 When an Illinois news anchorman made a live on-air announcement that he only had six months left to live, viewers paused at the heartbreak. A few weeks ago, the Champaign, Ill., anchor Dave Benton reported his own personal tragedy of a brain cancer battle that he had been struggling with for a while, but on Thursday he announced his prognosis was that of devastation.
"As you know, I told you a few weeks ago that my brain cancer was back," Benton said on air. "But I have learned in the last few days, as I have seen doctors several times, I'm learning more about what my future holds. Basically, my cancer is back and it's too big for surgery and radiation. Doctors have told me that I may have four to six months to live."
Brain tumors can happen to anyone regardless of their age, gender, or genetics. There are approximately 221 people living with a diagnosed brain tumor for every 100,000 people there are in the United States, according to the American Brain Tumor Association. Brain tumors are second only to leukemia as the leading cause of cancer-related death in males between the ages of 20 to 39.
The reason for his personal story was to thank his viewers for the time he's spent on camera and to reassure those who are also fighting cancer that they're not alone. This tragedy will hopefully serve as a sort of comfort and support to viewers who suffer through their own fights with fortitude. He's going to try a new experimental antibody treatment that'll slow down the tumor's growth. However, it's only supposed to give him just a little more time. He has a wife and two children, according to The Associated Press. He said the goal will be to "have a few more days and make them the best that they can be in the life that I have."
Benton has been working at the station for nearly a decade and announced his hopes and plans for what he and his doctors presume will be the rest of his life the next few months. "It'll be nine years [at WCIA-TV] in about three weeks, and I'm dedicated to continue good work," Benton said. "I want to know that there'll be a moment where I will stop a moment and say, 'I hope I did good work to our viewers, I served them, I did things well,' and I want to take an opportunity for that to make sure it happens."
Published by Medicaldaily.com