With Only 5% Of Cancer Patients Participating In Clinical Trials, Twitter May Be Valuable Resource For Recruiting: Study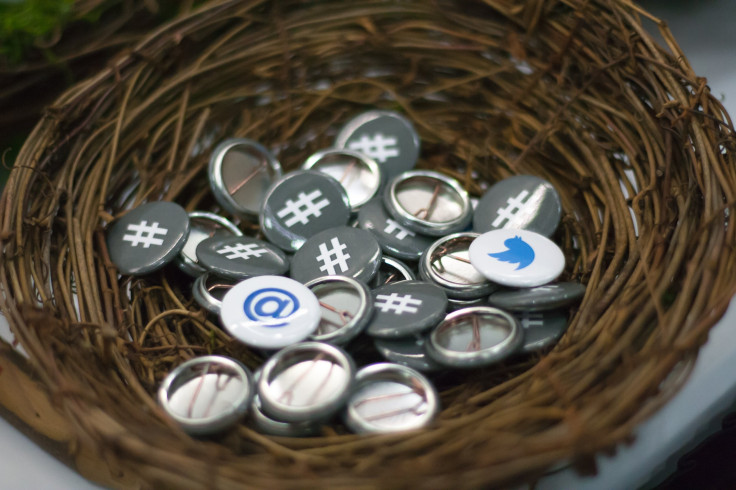 Twitter is used by millions of people, from politicians to that guy from your hometown. Tweets are used to share opinions and ideas, promote events, and in the medical world, educate and raise awareness. According to a new study, however, the online platform may be underused as a recruitment tool for clinical studies.
Many cancer centers and treatment organizations currently use Twitter as a platform for promoting education and health, but very few studies have looked at existing cancer communication on Twitter, and none have scrutinized how well Twitter provides information on clinical trials, according to the study. After analyzing over 1,500 randomly selected tweets containing the words "lung cancer," physicians at the Abramson Cancer Center of the University of Pennsylvania suggested Twitter could be a valuable resource for cancer clinical trials looking to boost interest and enrollment. The researchers found that a surprising number of lung cancer tweets were about clinical trials (18 percent), the topic second only to tweets focused on giving and receiving psychological support or dialogues on prevention (56 percent).
"We were surprised to see that after dialogues concerning support and prevention, the next largest category of tweets was about clinical trials," said Dr. Mina S. Sedrak, a fellow in the division of Hematology/Oncology at the Perelman School of Medicine at the University of Pennsylvania and lead author of the study, in a press release. "The majority of these clinical trial tweets were about human research involving a drug or device, and quite a number were focused on the excitement around immunotherapy, which was investigational at the time of the study."
The researchers noticed that virtually none of the clinical trial tweets were used for recruitment, or even provided links to enrollment websites. Only a single tweet linked to a patient recruitment website. Increased use of Twitter could enhance public awareness of and enrollment in clinical trials, but further studies are needed in the emerging field to determine if the social media site is a viable method for this, they said.
Online patient recruitment programs may, however, pose new challenges for institutional review boards (IRBs) as they consider how to promote content without being coercive, and assure the privacy of everyone involved. The authors say IRBs will have to come up with appropriate policies on reviewing social media recruitment campaigns and should discuss emerging ethical dilemmas unique to the use of social media and research.
"We need to learn more about the ecology of social media, because it is clearly not consistently directing patients to the right places," Sedrak said. "Social media may provide an infrastructure for cancer centers, researchers, and physicians to interact with the public in new and productive ways, including stimulating interest in new clinical trials with targeted messages that connect patients, caregivers, and families with trial enrollment websites. This potential remains largely untapped."
Source: Sedrak M, cohen R, Merchant R, Schapira M. Cancer communication in the social media age. JAMA Oncology. 2016.
Published by Medicaldaily.com