Type 1 Diabetes Patients Live Longer With Immediate Blood Glucose Control Following Diagnosis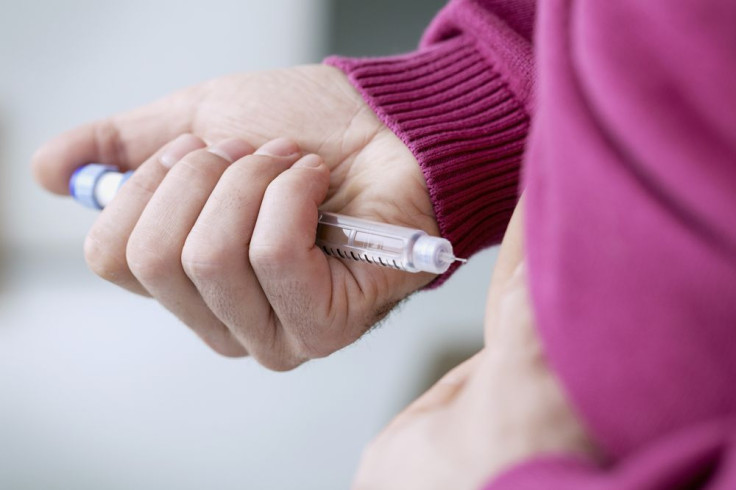 Type 1 diabetes affects only five percent of all diabetics, but that in no way means it's less important. In fact, the disease, which develops from a total lack of insulin, requires just as much care and attention as type 2 diabetes, its later-onset cousin. But not everyone who is diagnosed with the disease immediately begins treatment, which instantly puts them at risk of living a shorter life, according to two new studies.
Both studies, one of which was funded by the National Institutes of Health (NIH), while the other was from the University of Dundee, Scotland, found basically the same thing: People who don't immediately begin treatment for type 1 diabetes, which includes daily administration of insulin, are more likely to live shorter lives. According to the Scottish study, that reduction amounts to about 11 years and 13 years for men and women, respectively.
Led by Dundee's Shona Livingstone, the Scottish study simply looked at a national registry of patients aged 20 and older with type 1 diabetes, and compared their life expectancies to those of the general population. Between 2008 and 2010, over 24,000 type 1 diabetics were followed, and by the end 1,043 had died. The researchers found that 76 percent of men and 83 percent of women in the general population survived to age 70, while only 47 percent of men and 55 percent of women with type 1 diabetes reached the same age. They also estimated that from 20 years old, a man with type 1 diabetes could expect another 46.2 years of life compared to 57.3 years for a man without it. Twenty-year-old women could expect another 48.1 years if they had the disease, while those without it could expect 61 years more to live.
The most common causes of death, the researchers found, were from ischemic heart disease and diabetic coma or ketoacidosis — those last two are often caused by hyperglycemia, which develops when blood sugar levels get too high from lack of insulin. Unsurprisingly, these were also the causes of death for some people who were part of the NIH study — more so those who weren't part of an intensive care group — thus highlighting the importance of diabetes management for type 1 diabetes.
The NIH study looked at survival of 1,441 type 1 diabetes patients who participated in the Diabetes Control and Complications Trial (DCCT), which began in 1983 and ended in 1993. The patients were split into two groups; one that offered conventional treatment (for the time) and another with more intensive care. At the end of DCCT, researchers found that fewer people in the intensive care group had eye, nerve, and kidney damage. Knowing this, they educated all the patients in intensive control, and then followed them to the present in a new study called the Epidemiology of Diabetes Control and Complications (EDIC).
There were a total of 107 deaths by the end of the follow-up period, with 64 of them coming from the conventional treatment group and 43 coming from the intensive care group. Not all of these deaths were caused by diabetes, however. About 22 percent were from heart disease, 20 percent were from cancer, 18 percent were from diabetes complications, and 17 percent were from accidents/suicide. Diabetes complications included diabetic kidney disease, high glucose levels, and increased protein in urine — these were also more likely to develop in the conventional group than the intensive group, at a rate of six to one.
"These results build on earlier studies, which suggested that increased protein in the urine largely accounts for shorter lifespans for people with type 1 diabetes," said the study's lead author Dr. Trevor Orchard, a professor at the University of Pittsburgh Graduate School of Public Health, in a press release. "These results further emphasize the importance of good early glucose control."
Source: Livingstone S, Levin D, Looker H, et al. Estimated Life Expectancy in a Scottish Cohort With Type 1 Diabetes, 2008-2010. JAMA. 2015.
Writing Group for the DCCT/EDIC Research Group. Association Between 7 Years of Intensive Treatment of Type 1 Diabetes and Long-term Mortality. JAMA. 2015.
Published by Medicaldaily.com