Type 2 Diabetes May Have A Long-Term Effect On Memory And Cognition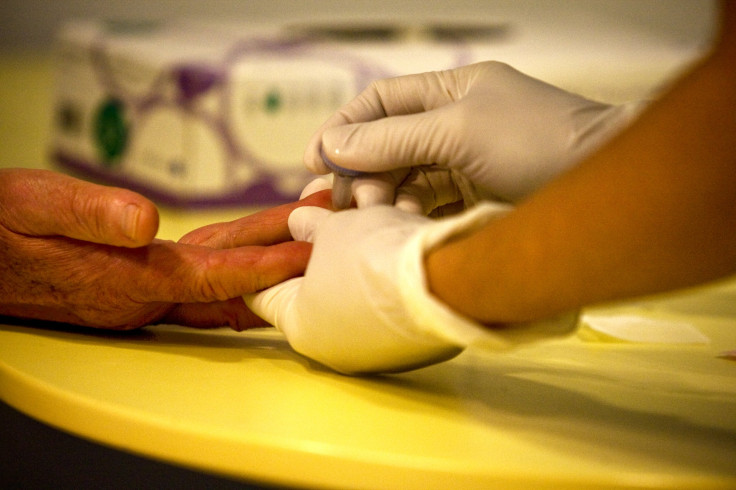 Type 2 diabetes may have consequences not only on the body, but on the brain as well. According to a new study, those with type 2 diabetes experienced negative changes in their ability to regulate blood flow in the brain, which was associated with lower scores on memory and cognition tests.
"Normal blood flow regulation allows the brain to redistribute blood to areas of the brain that have increased activity while performing certain tasks," said study author Dr. Vera Novak, of Harvard Medical School in Boston in a press release. "People with type 2 diabetes have impaired blood flow regulation. Our results suggest that diabetes and high blood sugar impose a chronic negative effect on cognitive and decision-making skills."
The study, published in Neurology, involved 40 people — 19 of which had type 2 diabetes and 21 that did not. The average age of participants was 66, and those with diabetes had been treated for an average of 13 years. The participants were tested at the beginning of the study and then two years later. In addition to the cognition tests, subjects underwent an MRI scan of the brain to observe blood flow and a blood test to measure control of blood sugar and inflammation.
After two years, the participants with type 2 diabetes collectively had decreases in their ability to regulate blood flow in the brain, down by about 65 percent. They also scored 12 percent lower on memory and cognition tests than they had two years ago, while those without diabetes scored the same.
"Early detection and monitoring of blood flow regulation may be an important predictor of accelerated changes in cognitive and decision-making skills," Novak said.
She also added that additional studies with larger sample sets and a more extended follow-up time would be needed to better understand the relationship between blood flow regulation and changes in memory and thinking skills.
Type 2 diabetes accounts for 95 percent of diabetes cases in adults, and several studies have shown that regular physical activity and a healthy diet can prevent or delay the onset. Past studies have identified links between the condition and problems with blood flow in the brain, but the effect it has on cognition is only now being investigated.
Source: Chung C, Pimetel D, Jor'dan A, Hao Y, Milberg W, Novak V. Inflammation-associated declines in cerebral vasoreactivity and cognition in type 2 diabetes. Neurology. 2015
Published by Medicaldaily.com