UDoTest, HPV Virus Home Screening Kit, Launches In South Africa; Doctor Says It's 'More Effective Than A Pap Smear'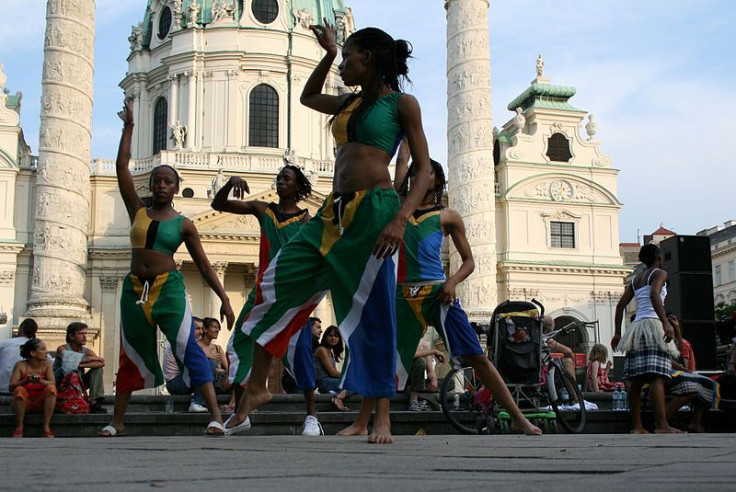 Every day, eight women die from cervical cancer, a highly preventable disease if detected early. According to the latest cervical cancer statistics by the Centers For Disease Control and Prevention (CDC), 12,280 U.S. women were told that they had the disease and 4,021 died due to the disease. Women with cervical cancer in the U.S. have approximately a 75-percent survival rate because of screening tests and the human papillomavirus (HPV) vaccine that is designed to prevent HPV-related infections. However, in South Africa, alarmingly high cancer statistics show that 6,000 women are diagnosed with cervical cancer each year, of which 3,000 die. Limited resources — like education, income, access to healthcare professionals, and social and cultural barriers — can account for why only 20 percent of South African women have done a pap smear during their lifetime. While an annual visit to the gynecologist is recommended for women to test for possible cervical cancer, the concept seems far-fetched for many South African women who simply cannot afford medical care.
Read More: Cancers Caused By HPV Were On The Rise Before The Vaccine Came To Market
But early detection of the HPV virus can be an effective method to prevent the occurrence of cervical cancer, especially if can be done in the comfort of your own home.
Allison Martin, M.D. in South Africa, has launched an innovativ way to help women in the country accurately perform a self-collection test — called the UDoTest — to diagnose HPV. The recently released home screening kit is said to be widely accepted among the medical community and shows a greater degree of accuracy than conventional screening tests. "Our highly specific and sensitive test aims to remove some of these barriers by providing women with the opportunity to collect their own sample of cervical cells in the comfort of their home and have it analysed in an accredited pathology laboratory," said Martin in a press release, referring to the various barriers that discourage South African women from visiting their gynecologists annually.
The launch of the home-based HPV test promotes early detection, self-awareness, and full control in women who wish to examine themselves in the privacy of their own home. A cervical cancer screening of self-collected specimens can significantly improve the participation of at-risk women who have limited barriers that do not allow them to have conventional screen testing. In fact, Professor G. Dreyer, principal specialist and gynecologist at Pretoria Academic Hospital, believes that this new HPV home screening kit can prove to be more accurate than a pap smear. "There is no doubt that the HPV test is more effective in detecting possible cervical cancer risks than a pap smear or gold standard," he said.
Read More: HPV Vaccine Is Effective: Prevalence Of Virus Decreased 56% Among Teens
UDoTest Procedure
The innovative UDoTest process is described to be as easy and efficient as purchasing airtime for a mobile phone, according to Martin. "Women can collect their own sample in the comfort of their homes and have it analysed in an accredited pathology lab. It's as easy as buying airtime!" she said. Women who are interested in the new HPV home test can log onto UDoTest's website and select the home delivery option that delivers nationwide. Once a woman collects her specimen, UDoTest will collect the sample and analyze it in an accredited pathology laboratory, or the postal option can be used to submit the test too. According to Sowetan Live, the results of the test are provided on the consumer's secure online UDoTest profile.
Read More: Preteens Fail To Get HPV Vaccine; Is Health Of The Next Generation At Risk?
If you live in the U.S. and want to get a pap smear or HPV test, find a Planned Parenthood health center near you here.
Published by Medicaldaily.com