UFC Fighter, Shane Del Rosario, Remains On Life Support Without Brain Activity After Cardiac Arrest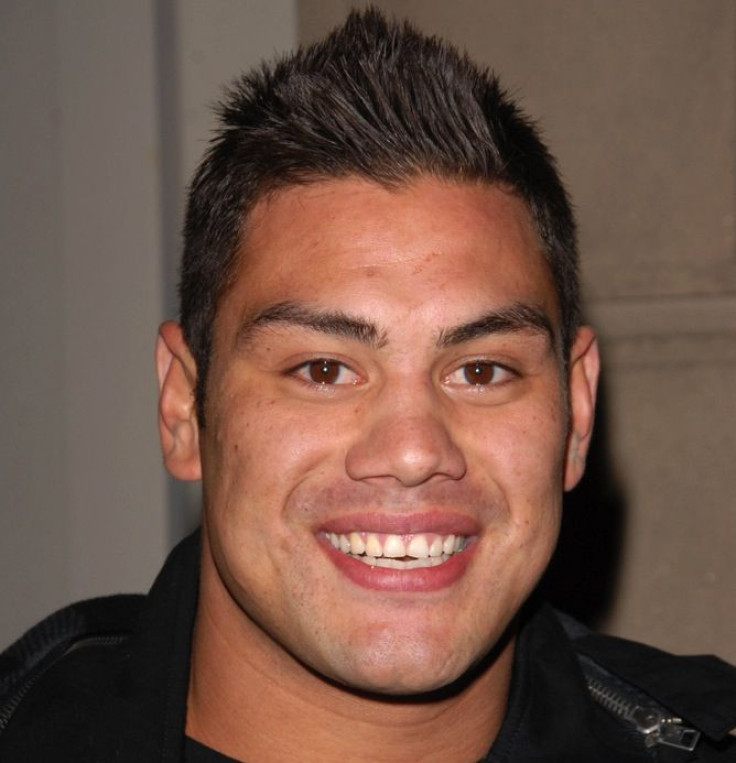 UFC fighter, Shane del Rosario, is currently facing his biggest challenge outside the ring, as he remains critically ill and on life support after suffering sudden cardiac arrest on Tuesday morning.
The 30-year-old mixed martial artist was rushed to Hoag Memorial Hospital Presbyterian in Newport Beach, Calif., after suffering full cardiac arrest at his home. Although Del Rosario was resuscitated in the emergency room, and his heart rate and blood pressure were stabilized, he showed no signs of brain activity, ESPN reports.
"We have a chance, albeit a small one," Colin Oyama, Del Rosario's longtime trainer, told ESPN. Oyama's statement comes after doctors confirmed the fighter's organs were beginning to fuction, but his brain still remained inactive. Upon the patient's arrival, his body was modulated near 90 degrees Fahrenheit using an Arctic Sun Temperature Management System to induce a therapeutic hypothermia, and restart body and brain functions. The medics at Hoag Memorial Hospital later began to raise del Rosario's core temperature in hopes that his brain would activate after 15 to 24 hours.
According to Medscape, therapeutic hypothermia improves both the survival and neurological outcomes at hospital discharge for patients who have suffered cardiac arrest. The medical treatment lowers a patient's body temperature in order to reduce the risk of the ischemic injury to a tissue after insufficient blood flow from cardiac arrest. After this procedure, the patient is put in a drug-induced coma in intensive care before they are warmed back up to their normal temperature. The "icing" process slows the body's metabolism and protects the brain from some degree of damage that is generally caused by the restored blood flow.
Despite the doctors attempted efforts, Del Rosario still remains without brain activity. The UFC fighter remains on life support, three days after suffering cardiac arrest amid rumors pronouncing he's dead.
UFC boss, Dana White, took to Twitter to confirm the death of the UFC fighter Thursday evening.
Others, such as UFC flyweight Ian McCall, have refuted the rumors, and still have faith that Del Rosario will make a miraculous recovery.
Doctors were expected to make a final decision about keeping the fighter on life support on Friday morning, but it has yet to be released what the doctors and family have decided. Oyama unwittingly admits "for all intents and purposes it is over."
Del Rosario stopped the first 11 fighters he faced in MMA competition before he was badly injured in April 2011, after his car was struck from behind by a drunk driver. The herniated disks he had made him consider early retirement during his 14-month absence from fighting, but he still continued his UFC career. Del Rosario was scheduled to fight Carlos Augusto Filho at UFC 168 in Las Vegas but publicly announced on Friday he pulled out of the bout due to a rib injury, the National Post reports.
In the U.S. approximately 359,400 people of all ages experience EMS-assessed out-of-hospital non-traumatic sudden cardiac arrest each year, with a fatality rate of nine out of 10 victims, according to the Sudden Cardiac Arrest Foundation.
A sudden loss of heart function in a person who may or may not have been diagnosed with heart disease defines cardiac arrest and sudden cardiac arrest. The American Heart Association says that cardiac arrest occurs instantly and shortly after the symptoms appear, when the heart's electrical system malfunctions. Unlike a heart attack, a patient's heart suddenly stops working properly due to arrhythmias — abnormal, or irregular heart rhythms. This may be reversed if CPR (cardiopulmonary resuscitation) is performed and a defibrillator is used to shock the heart, and regain a normal heart beat.
To learn more about how to prevent cardiac arrest, click here.
Published by Medicaldaily.com