UK Doctors To 'Prescribe' Phone Apps to Patients Instead of Check-ups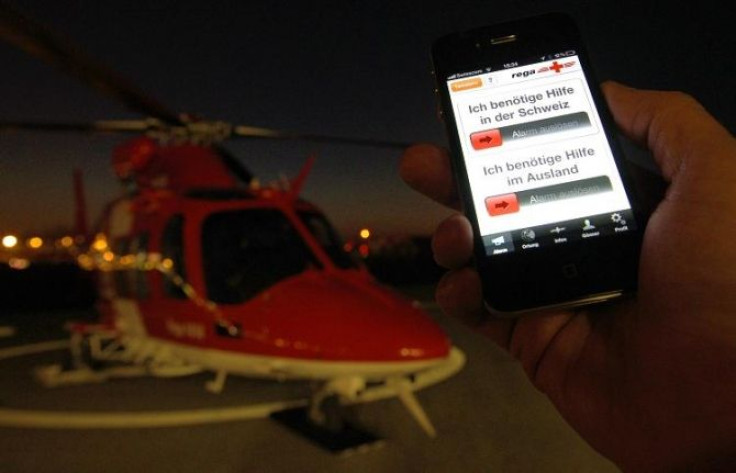 UK health providers may soon be prescribing patients free or cheap mobile phone applications to help them manage their own health, UK health officials announced on Wednesday.
The UK Department of Health received nearly 500 entries and more than 12,600 votes and comments after it the government in August 2011 called for people to submit new ideas about new or existing smartphone apps to support the country's healthcare.
Health officials said that out of all the ideas submitted, the five most popular smartphone application ideas were aimed at helping patients manage long-term conditions like diabetes, helping people deal with post-traumatic stress, tracking and monitoring conditions such as high blood pressure, helping people locate public clinics on a map, and educating people on ways to keep fit and eat healthy.
Health officials said that they are still in the process of developing an Information Strategy for their new plan, and details will be revealed this spring.
"Information about your health is a service – just like the GP surgeries, Walk-in Centers and hospitals that millions of people access every week. With more information at their fingertips, patients can truly be in the driving seat," health secretary Andrew Lansley said at an event to showcase the program.
UK health officials said that healthcare apps are already being used by 15,000 NHS patients like cancer sufferers, pregnant women and those with diabetes, heart problems or the lung condition Chronic Obstructive Pulmonary Disease, according to the Daily Mail.
About 14.5 million people visited NHS Choices, UK's publically-funded health website, which helped many people get access to advice they needed without making an appointment to see their doctor or nurse, according to the UK Department of Health.
"Developing smartphone apps is the next step in giving patients the information and advice they need and want to stay healthy," the health department said in a statement.
"So many people use apps every day to keep up with their friends, with the news, find out when the next bus will turn up or which train to catch. I want to make using apps to track blood pressure, to find the nearest source of support when you need it and to get practical help in staying healthy the norm," Lansley said.
"Innovation and technology can revolutionize the health service, and we are looking at how the NHS can use these apps for the benefit of patients, including how GPs could offer them for free," he added.
Published by Medicaldaily.com