UK Gaining Support for 'Three-Person Embryo' Procedure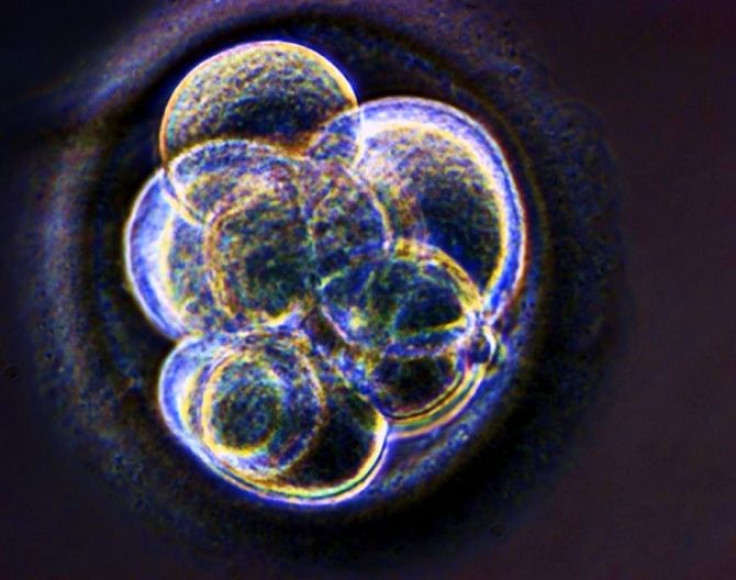 A radical and controversial procedure that could help families with genetic diseases is gaining broad public support in United Kingdom.
The fertility debate arose few years ago when scientists from the United Kingdom unearthed a procedure that could create babies with DNA from three people.
Now the country could be the first nation to offer the treatment.
The Human Fertilisation Embryology Authority, HFEA, are already advising the government on regulations for the technique called mitochondria replacement.
"The Government has asked us to take the public temperature on this important and emotive issue and that is what we've done," said Professor Lisa Jardine, chair of the HFEA, in a statement. "We've found that there is broad support for permitting mitochondria replacement, to give families at risk of mitochondrial disease the chance of having a healthy child.
Mitochondrial replacement involves removing a donor cell's nucleus and replacing it with a fertilized nucleus from the parents. The family could also have the option to insert the mother's unfertilized nucleus for fertilization in the future.
Since the mitochondria from the donor has no genetic faults, the procedure eliminates the embryo's chance of getting a disease.
The procedure was found to help mothers who have genetic mistakes in their mitochondrial DNA. The mitochondria are recognized as the cell's power source and contain 37 genes that are passed down from mothers.
Nearly one in 6,000 people are born with a disease as a result of genetic damages found in that mitochondrial DNA, according to the Wellcome Trust centre at Newcastle University, which developed the mitochondrial replacement procedure.
"Although some people have concerns about the safety of these techniques, we found that they trust the scientific experts and the regulator to know when it is appropriate to make them available to patients," Jardine said.
"The HFEA will now formally pass the advice to the Government, which will decide whether or not to seek Parliamentary permission to allow mitochondria replacement in treatment."
Published by Medicaldaily.com