U.K.'s Diamond Whites Brings Invisible Aligners to Patients' Homes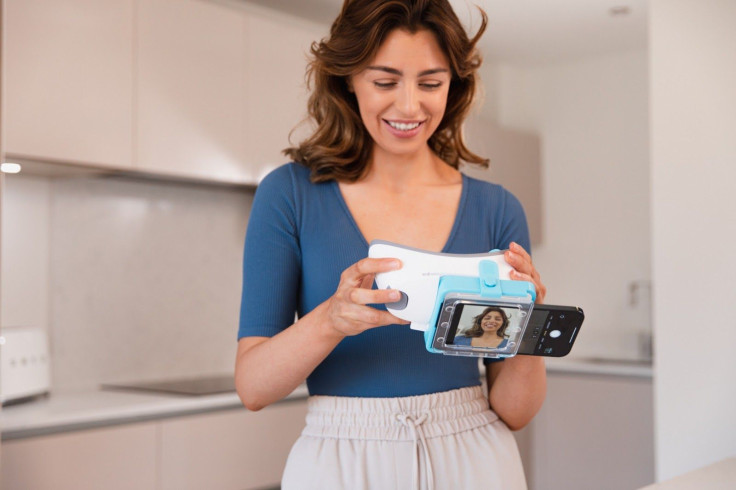 Someone once said that a smile is a curve that sets everything straight. People tend to smile more when they are confident about their smiles. In the U.K., for instance, according to a study done in 2015, 81% of people are concerned about the way their teeth look on photographs, and about 28% refuse to smile for fear that they look bad on social media. In the US, more than one-third of people are unhappy about their smiles. That is a sad reality. Orthodontics, the branch of dentistry that sets irregular teeth straight and brings the smile back on the face has seen some momentous breakthroughs lately. At the forefront of change is Diamond Whites, a U.K. company that started in 2012 as a provider of teeth-whitening.
"The part I am most looking forward to is the increase in smile transformations!" says Reed, a founding partner. "There is nothing better than knowing we have helped improve thousands of smiles nationwide and now being able to implement the perfect team and products to expand internationally in the coming months is amazing."
In 2020, the company got into the business of invisible teeth aligners. Though the invisibles have been there for not so long, quite naturally becoming a crucial part of the revolution in dentistry, they almost totally replaced metal braces. The invisible aligners market is expected to grow to a staggering £3.3 billion by 2028 and Diamond Whites is on the way to consolidate its position in this growing segment.
What sets Diamond Whites apart and places them ahead of competitors is the opportunity they offer to do teeth straightening and whitening from the comfort of one's home. Patients get the impression kit from the company by mail, along with instructions explaining how to have dental impressions taken at home. After that, the impression is sent back to the company to get a set of aligners from them later. Instead of sending the impression back, one can visit one of Diamond Whites 37 scan centers in Great Britain, where qualified personnel will take digital impressions. Once done, they send you a 3D Visual of how your teeth will look after the alignment. The entire treatment for most people takes around three to six months. If somebody has trouble going through the procedure, the company has full support from qualified dental staff and a clinic in the London area.
Diamond Whites' second partner is celebrity dentist Dr. Richard Marques of the famed Harley Street in London. He brings a spectacular list of clientele having worked with celebrities like Rita Ora, Dua Lipa, Love Island star Olivia Buckland, Joey Essex, Tom Daley, and more. Dr. Marques reviews and assesses every Diamond Whites' customer treatment plan. As a result, the treatment plans that the company offers are up to 70% more affordable than those of its competitiors, and it takes from 3 to 6 months to complete the treatment compared to one to two years using traditional alignment methods. You will learn more about Diamond Whites treatment plans and options by visiting their website.