Ultramarathoner Scott Jurek Sets New Record By Running 2,200 Miles In 46 Days Through The Appalachian Trail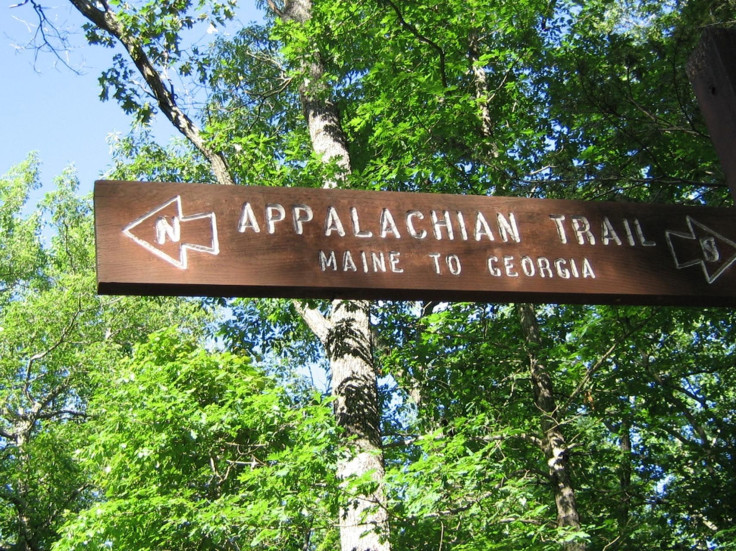 Shaming even the most ardent Planet Fitness fan, 41-year-old Scott Jurek has unofficially set the supported speed record for running through the Appalachian Trail (A.T.), a winding 2,189 mile-long path that cuts across 14 states, as reported by National Geographic this past Sunday.
Jurek ran the trail in 46 days, eight hours and seven minutes, averaging nearly 50 miles of pedestrian travel a day, surpassing the previous record by around three hours, which was set by Jennifer Pharr Davis in 2011. For comparison's sake, the average American walks about two and a half miles a day, according to a 2010 study in Medicine & Science in Sports & Exercise.
Jurek accomplished the feat despite suffering a knee injury and quadricep strain, constantly moving day and night, only occasionally being accompanied by his support crew, which included his wife.
"You have to eventually inhabit a different world. Imagine living a life time of roots and rocks every day, pretty much a life cycle of dirt and vegetation. And toward the end, it was like 500,000 steps sandwiched between a daily birth and death," Timmy O'Neill, Patagonia ambassador, Paradox Sports co-founder, and part of Jurek's support crew, told National Geographic.
Jurek was already a folkhero within the world of ultramarathon running, his exploits being detailed in Christopher McDougall's 2009 best-selling book Born To Run. He would release his own best-seller Eat & Run in 2012, which also delved into his passionate vegan lifestyle, complete with recipes. Among numerous first-place finishes in some of the longest races in existence, like the Spartathlon (153 miles) in Greece from 2006 to 2008, Jurek has also been named UltraRunning Magazine's North American Male Ultrarunner of the Year in 2003, 2004, 2005, and 2007.
Throughout the entire record run, Jurek maintained a steady social media presence on Facebook, Twitter and Instagram, with the finish being no different. He was also often visited by admiring fans who provided him with encouragement and the occasional snack.
Though the Appalachian Trail Conservancy does not recognize any speed records, Jurek made sure to get into touch with Davis prior to breaking the records, honoring a long-held tradition. "I was actually on the Appalachian Trail when he called, but he left a very nice message," Davis told Runner's World Newswire.
Perhaps unsurprisingly, Jurek intended for this to be his crowning achievement as he plans to retire from the sport altogether.
Published by Medicaldaily.com