Ultrasound May Be Useful Supplemental Test For Breast Cancer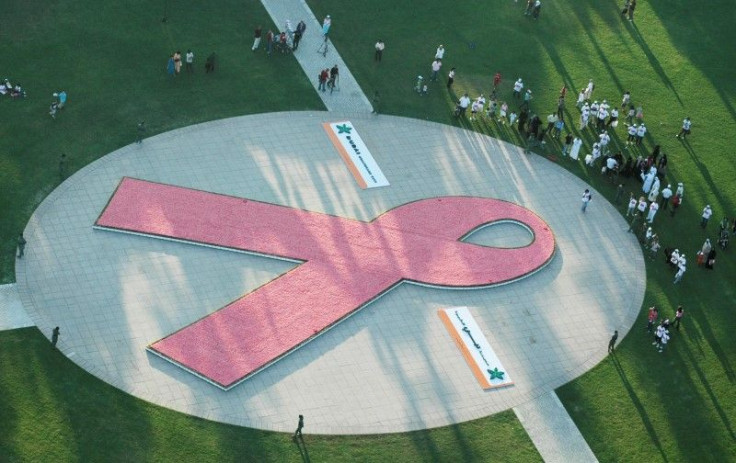 (Reuters Health) - A new study adds to the evidence that ultrasonography can help diagnose cancer in women with dense breasts.
Researchers examined data from 2,809 women from across the U.S., Canada and Argentina. All of them had dense breasts, plus at least one other risk factor for breast cancer.
Each woman had three screenings over three years with mammography and ultrasonography, according to a report in The Journal of the National Cancer Institute.
Overall, 111 breast cancers were found. Most - 80 percent - were invasive.
Both tests identified about the same number of cancers, with 129 women needing an ultrasound or 127 women needing a mammography for doctors to find one cancer.
Mammography was better at picking up cancers with so-called calcifications, such as are characteristic of ductal carcinoma in situ (DCIS), the most common non-invasive form of breast cancer. DCIS may spread and become invasive cancer, but is not life-threatening on its own - and some researchers question whether it should be called "cancer" at all.
Ultrasound was better at detecting invasive cancers and those without calcifications, said lead author Dr. Wendie Berg, of Magee-Womens Hospital of the University of Pittsburgh Medical Center.
"It's likely the cancers we find on ultrasound will make a bigger difference than those we find in mammography," Berg said.
However, ultrasound also produced more false alarms - or false positives.
For example, during the first year, 9 percent of biopsies ordered based on ultrasound findings confirmed a cancer diagnosis, compared to about 29 percent of biopsies for positive mammograms.
Berg said the rate of biopsies would likely decrease as women receive ultrasounds, because doctors wouldn't biopsy a suspicious area on an image if it doesn't change over time.
"If we know it's always been there, we're less likely to order a biopsy," she said.
Dr. Stephen Feig, who was not involved with the new research, told Reuters Health that the results are encouraging.
"The people who are hesitant about ultrasound say 'it's finding all these cancers, but look at all the false positives,'" he said. "That's true, but it's a matter of judgment."
For example, some women with dense breasts may decide finding a more invasive cancer is worth the risk of a false positive and biopsy, said Feig, director of breast imaging at the University of California, Irvine Medical Center in Orange.
"But before you make national guidelines we need large studies," Feig cautioned.
In the meantime, Berg urges women with dense breasts to consider supplemental screening with ultrasound but says high-risk women who follow the American Cancer Society recommendation to receive a supplemental MRI don't need ultrasound screening.
Advancements in technology may also mean breast cancer screening with ultrasound is an acceptable alternative for women in developing countries, the researchers say.
"It seemed like a particularly relevant question because in many countries there is no mammography available," Berg said.
"There are now low-tech ultrasound devices that produce images of similar quality to devices used in this study," she told Reuters Health.
SOURCE: http://bit.ly/UckC33 Journal of the National Cancer Institute, released December 28, 2015.
Published by Medicaldaily.com