UN Begins Two-Day Summit to Tackle Chronic Diseases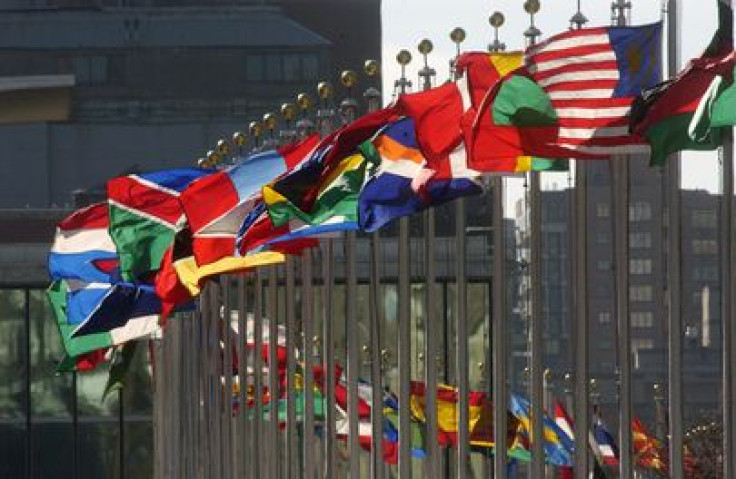 Global health officials are meeting in New York on Monday at a two-day United Nations summit to tackle the rise in heart disease, chronic respiratory disease, diabetes and mental health.
The move was triggered by the rise in non-communicable diseases (NCDs) in developing countries such as India.
The World Health Organization has said that a shifting balance towards NCDs in developing nations could lead to 52 million deaths in the next twenty years.
The economic losses associated with such disease until 2030 will be equivalent to 4 percent of global economic output as measured by GDP, World Economic Forum said just ahead of the summit.
The World Health Organization said Sunday that the cost to for developing countries to battle NCDs would be $11.4 billion annually.
The cost would be about $1.20 per person per year for low-income countries, WHO said.
Non-communicable diseases are the leading cause of death worldwide, killing ever more people each year. Nearly 80 per cent of these deaths occur in low- and middle-income countries," says Dr Ala Alwan, Assistant Director-General for Non-communicable Diseases and Mental Health at WHO.
Not addressing the problem over the next 15 years would cost low and middle income countries more than $7 trillion.
Measures to be taken include taxes on tobacco and alcohol, smoke-free indoor workplaces and public places, health information and warnings, as well as campaigns to reduce salt content and replacement of trans fats with polyunsaturated fats, along with public awareness programs about diet an physical activity.
Other measures focus on individuals and include screening, counseling and drug therapy for people at risk of heart disease, screenings for cervical cancer and hepatitis B immunization to prevent liver cancer.
The cost of implementing the strategies in low and middle-income nations would amount to $11.4 billion a year, WHO said. The cost for population-wide efforts is about $2 billion per year while the individual-level interventions would cost $10 billion per year.
"Addressing (chronic diseases) requires behavior change and most countries are very bad at this because it's so complicated," said one - Sophie Harman, a global health expert at City University London told AP.
She added that most countries would likely voice support for WHO's chronic diseases solutions but she wasn't convinced much more would be done.
The World Economic Forum said Sunday that the economic output loss linked to non-communicable diseases until 2030 would be $47 trillion worldwide.
"The cost of not tackling these growing killers is inestimably higher than the cost of acting now," said NCD Alliance.
Published by Medicaldaily.com