Underweight Models Banned From Israeli Ads and Catwalks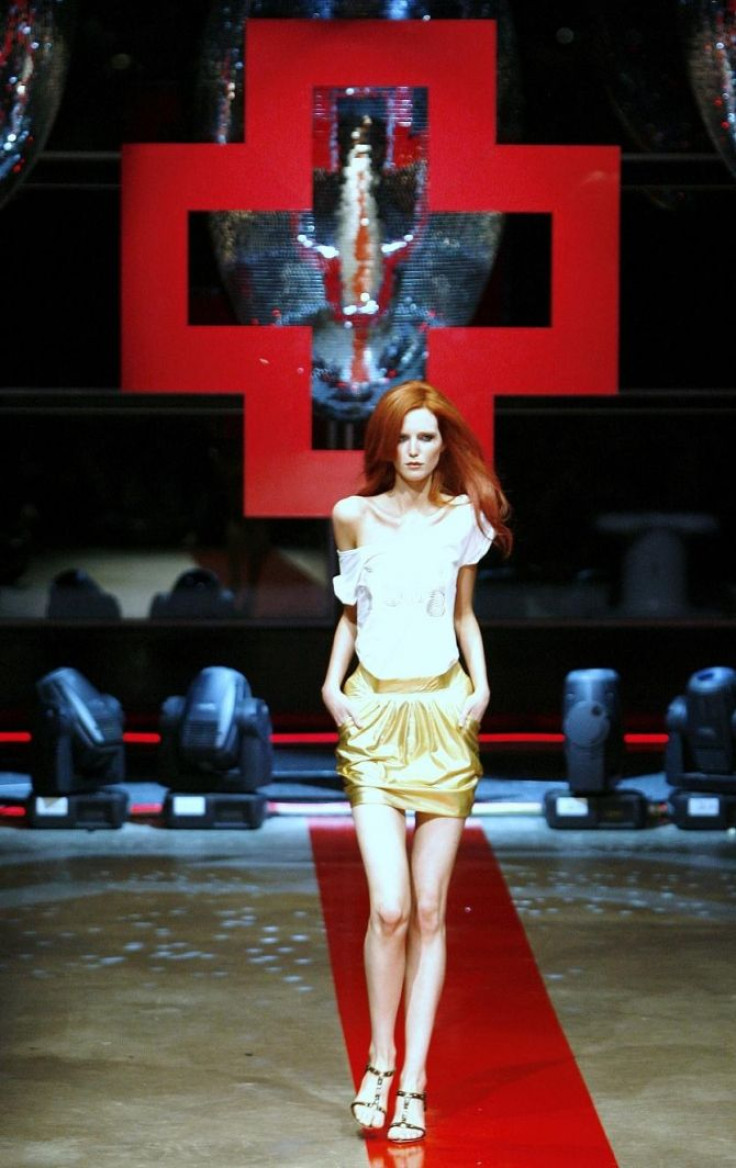 Israeli lawmakers are tackling the spread of eating disorders and promoting a healthy body image by banning underweight models from catwalks and commercials.
The new legislation, passed Monday, requires that both women and men cannot be hired for modeling jobs unless a doctor has confirmed that they are not underweight, with at least a body mass index of no less than 18.5, a standard used by the World Health Organization that says any lower body mass index is indicative of malnutrition.
The new law also requires that publications and advertisers to explicitly indicate if graphic manipulation was done to make a model look thinner in a photo, but does not require foreign publications sold in Israel to do the same.
Rachel Adato, one of the lawmakers who sponsored the bill, said that she hoped the new law would protect young people from pursuing impossible ideals of beauty. "Beautiful is not underweight, beautiful should not be anorexic," she said, according to Reuters.
The new law is not the first effort by a national government to take on the fashion industry's consistent use of unhealthily thin models on runways and in magazines, which many have blamed for encouraging eating disorders.
Italy and India also banned underweight models from the catwalk after two anorexic Latin American models died in 2006.
Israeli fashion photographer and model agent Adi Barkan worked with Adato to promote the law. Barkan said that the impossible standards set by the fashion industry were getting far too dangerous.
Barkan criticized his industry for using paper-thin models who "look like dead girls," according to the Jewish Chronicle
"I look (back) 15 to 20 years ago, we shot models (sized) thirty-eight. Today, it's twenty-four." Barkan told Reuters on the set of a photo shoot in Tel Aviv. "This is the difference between thin and too thin. This is the difference between death and life."
Many critics said that the new law should have focused more on the health of the models and not weight, arguing that many models are naturally very thin.
"The health of the model ... should be evaluated. Our weight can change hour to hour," David Herzog, a professor of psychiatry and an expert on eating disorders told Associated Press.
Adi Neumman, a famous Israeli model, said that she would not pass under the new regulations because her BMI was 18.3. She told AP that she ate well and exercised and that the legislation should have focused on health not weight.
This month UK researchers conducted the world's first economic analysis of anorexia in Europe, and found that , the women's body weight significantly correlates with their self-image, and younger women are more likely to trade off their health for obtaining ideal self-image, or what they believe is most attractive.
Governments are justified to prevent very skinny models from walking the catwalk and ban photographs and advertisements suggesting that extreme thinness is attractive to curb the spread of a potential epidemic of food disorders, the researchers had said.
"The distorted self-perception of women with food disorders and the importance of the peer effects may prompt governments to take action to influence role models and compensate for social pressure on women," Dr. Joan Costa-Font and Professor Mireia Jofre-Bonet of City University in London and her research team wrote in their report.
Published by Medicaldaily.com