Unhealthy Foods: Twinkies And 7 Other Worst Junk Foods On The 7-Eleven Shelf [SLIDESHOW]
July 15 marks "The Sweetest Comeback" of Twinkies,the banana cream filled sponge cake snack, says Hostess Brand, Inc. after it filed for Chapter 11 bankruptcy to liquidate its 82-year old business franchise last November. The company is now owned by Apollo Global Management and Metropoulous & Co., which bought Twinkies and other Hostess products for $410 million in March, reports the Associated Press.
"America wanted Hostess back - they wanted the original," said Daren Metropoulos, principal of Metropoulos & Co. in a statement. "A comeback by any other name could never be as sweet." While there is a countdown on the sweet comeback of this snack on the Hostess website in addition to a Facebook page that has approximately 428,000 likes, Twinkies look like they will have a sweet revenge — on America's health.
The snack with a snack in the middle will be stocked up on shelves nationwide. However, how will the return of the Twinkies affect America's obesity crisis? More than two-thirds of adults in the U.S. are overweight or obese, says the Centers for Disease Control and Prevention (CDC), with greater obesity rates among non-Hispanic blacks and Hispanics.
The Texan-originated franchise 7-Eleven is the world's largest operator of convenience stores, according to the company's site. The nationwide convenience chain has an array of junk foods readily available for consumers, with Twinkies soon to join the mix. The company's reputation is heavily based on its unhealthy food choices with its online homepage advertising Slurpees, 7-Eleven chips, and Spicy Wing Zings, now 50 percent bigger. Unlike neighborhood bodegas or supermarkets, 7-Eleven primarily markets junk foods.
The health conscious efforts of 7-Eleven do not go unnoticed as the company has opted to introduce a line of fresh food choices based on calorie count and portion size. "We're aspiring to be more of a food and beverage company, and that aligns with what the consumer now wants, which is more tasty, healthy, fresh food choices," said Joseph M. DePinto, the chief executive of 7-Eleven, a subsidiary of the Japanese company, Seven & i Holdings to The New York Times. While fresh food choices do have a prominent place on the convenience store's shelves, the hot dog and taquito spinning roller grill are also displayed as soon as you enter a 7-Eleven shop. With Americans spending $10.7 trillion in shopping last year, an estimated $500 million was spent on Twinkies reports the Wall Street Journal. Will you be one the consumers to contribute to Twinkies' sweetest comeback?
To learn which foods should be avoided at a 7-Eleven near you, click on the slideshow above to find out the worst foods on the shelves. The nutrition facts in the slideshow are courtesy of 7-Eleven.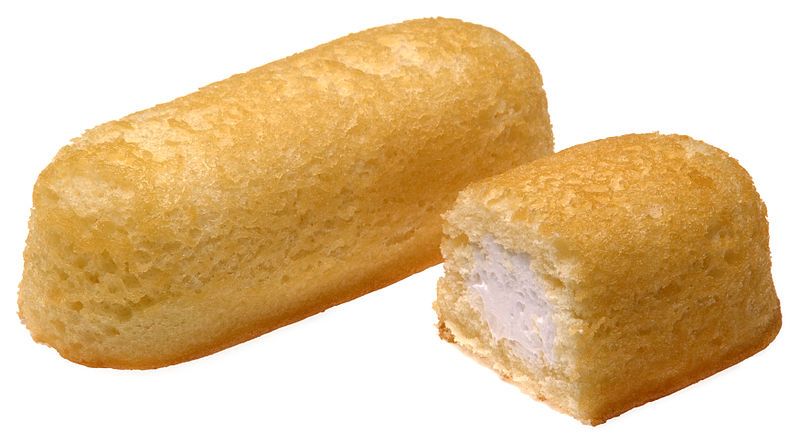 Published by Medicaldaily.com