UNICEF: Air Pollution Kills 600,000 Small Children Every Year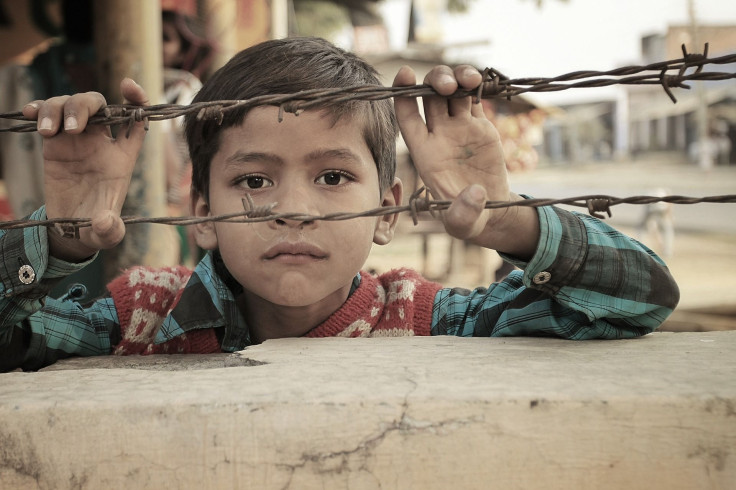 A humanitarian organization is calling for action to reduce air pollution, citing the deaths of 600,000 young children every year.
UNICEF released a report Monday saying air pollution causes or exacerbates diseases in little kids, killing 600,000 younger than 5 and sickening millions more. The organization's executive director, Anthony Lake, lists in his introduction to the UNICEF report both premature births and low birth weights as side effects of air pollution at the time of birth and says pollutants hurt children's brains as they are developing: "Studies show these tiny particles can also cross the blood-brain barrier, which is less resistant in children, causing inflammation, damaging brain tissue and permanently impairing cognitive development."
Little ones in urban areas are particularly vulnerable, UNICEF says, as are young migrants who live in tents full of wood smoke and kids from rural areas who are near smoking stoves in unventilated areas. "All these children are breathing in pollutants night and day that endanger their health, threaten their lives and undermine their futures," Lake writes. "Children breathe twice as quickly as adults, and take in more air relative to their body weight. Their respiratory [tracts] are more permeable and thus more vulnerable. Their immune systems are weaker." Many of the affected children are from low- and middle-income countries, where pollution comes from vehicles, burning waste and dust.
CNN notes the report was released just ahead of the UN conference on climate change to be held in Morocco November 7. Last year's multi-country conference in Paris resulted in "a legally binding agreement to keep global warming below what most scientists say is the critical threshold of 2 degrees Celsius (3.6 degrees Fahrenheit) of warming." At the Morocco conference, UNICEF is calling on world leaders to take steps to reduce pollution, make health care more accessible to children and keep schools away from pollution sources like factories.
The effects of air pollution on conditions such as asthma have long been documented. More recent findings, from a study published in the European Heart Journal, added high blood pressure to pollution's list of side effects. That study looked at both pollution and traffic noise in urban areas and concluded that those circumstances affected blood pressure as much as being overweight. For every five micrograms per cubic meter of fine particulate matter — with a diameter of less than 2.5 micrometers — the risk of developing high blood pressure increased by 20 percent.
At that size of particulate matter, the World Health Organization guidelines for the lowest possible risk to human health only go as low as 10 micrograms per cubic meter as an annual average.
"Chronic exposure to particles contributes to the risk of developing cardiovascular and respiratory diseases, as well as of lung cancer," the WHO says. "There is a close, quantitative relationship between exposure to high concentrations of small particulates ... and increased mortality or morbidity, both daily and over time." Those particulates, which include black carbon, ammonia and mineral dust can "penetrate and lodge deep inside the lungs."
Published by Medicaldaily.com