UNICEF Takes on Diarrhea and Pneumonia, Deadly Diseases that Kill More than 2 Million Kids a Year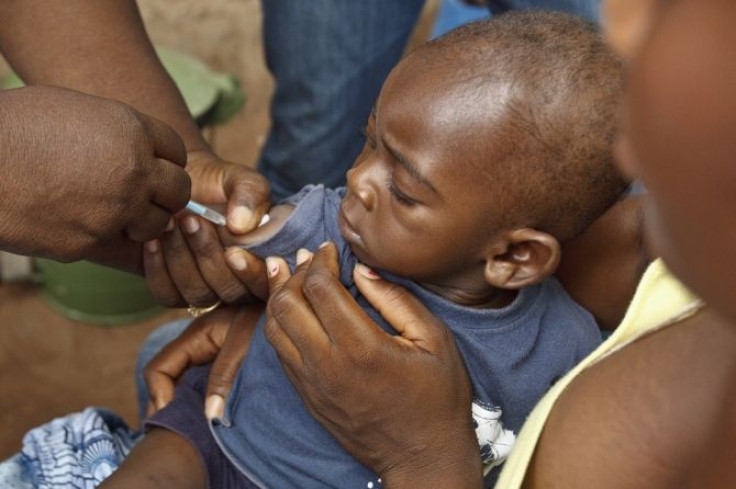 Greater efforts to control diarrhea and pneumonia, the biggest killers of children under the age of five, could save 2 million children in poor and developing countries, the United Nations Children's Fund said on Friday.
UNICEF said in a report, released just before the launch of a major global initiative on child survival to be held in Washington next week, that these two diseases kill more than two million children a year, and accounted for one third of all child deaths under the age of five worldwide.
The agency said that targeting these diseases would narrow the survival gap between the richest and poorest children, and that the lives saved would be mostly in Sub-Saharan Africa and South Asia.
"We know what works against pneumonia and diarrhea – the two illnesses that hit the poorest hardest," UNICEF Executive Director Anthony Lake said in a statement. "Scaling up simple interventions could overcome two of the biggest obstacles to increasing child survival, help give every child a fair chance to grow and thrive."
Experts said that basic steps like increasing vaccine coverage, encouraging breastfeeding and hand washing with soap, expanding access to safe drinking water and sanitation and disseminating oral rehydration salts to children with diarrhea and antibiotics to children with bacterial pneumonia would advance the child-survival initiative.
The report indicated that nearly 90 percent of deaths from pneumonia and diarrhea occur in sub-Saharan Africa and South Asia, and found that more than two million children's lives would be saved in 75 counties with the highest mortality rate if the poorest children received the same care as treatment as the wealthiest 20 percent in those countries.
New vaccines against the major causes of pneumonia and diarrhea are already available, UNICEF said, and while a large proportion of most low-income countries have already introduced the Haemophilus influenza type b (Hib) vaccine and pneumococcal conjugate vaccines, they must introduce them into routine immunization programs, the report said.
Published by Medicaldaily.com