United States Sees a Dramatic Jump in Swine Flu Cases, CDC Reports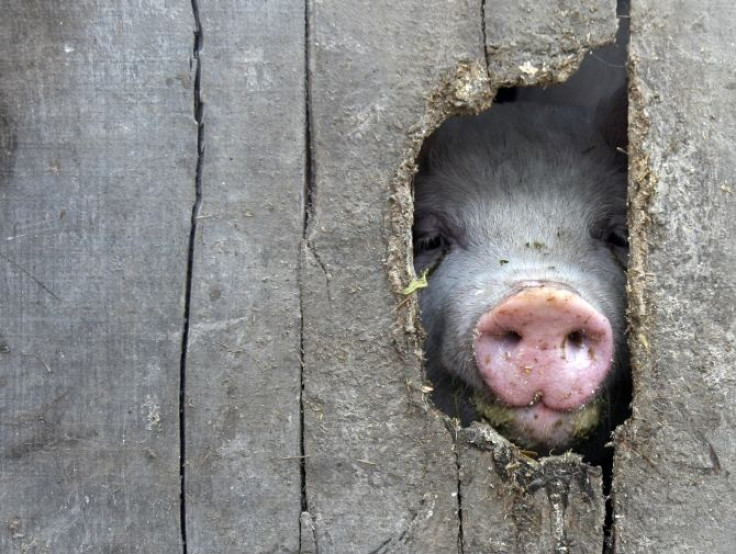 The number of new swine flu cases in the United States has increased dramatically, the Centers for Disease Control and Prevention announced on Thursday. Swine flu cases have seen a sharp jump from the initial 20 cases in July to more than 146 currently.
The CDC said that since the outbreak in July, about 145 people have been infected with H3N2v virus. Indiana has about 113 cases of infection: Ohio has 30 and two states Hawaii and Illinois have one case each. Most of the swine flu cases have been in kids.
Associated Press reports that seven more people have had swine flu infection and the total now is 120 for Indiana.
Dr. Joe Bresee, from the Centers for Disease Control and Prevention Influenza Division, said that most of the infections occurred due to exposure to pigs, people exhibiting pigs and kids and adults attending pig barns had the infection.
"This time of the year is when you have county and state fairs in states around the country. There are thousands of them. So I think in that setting, there's lots of close exposure between humans and pigs, especially kids," said Bresee.
Breese recommended that people get their seasonal flu vaccine and take precautions like washing hands after any contact with pigs and limiting their exposure to pigs to prevent a flu attack.
According to CDC, the new virus H3N2 has a gene from the swine flu virus that caused a pandemic three years ago. The agency said that there have been no reports of a human-human transmission so far. Also, eating properly cooked pork does not pose any health hazard.
Breese said that the agency expects to see a rise in the number of swine flu cases during the next week as well.
Symptoms of the infection are just like any other flu including coughing, sneezing and fever.
Published by Medicaldaily.com