US Public Health Agencies Issue New Guidelines To Protect Workers From Zika Virus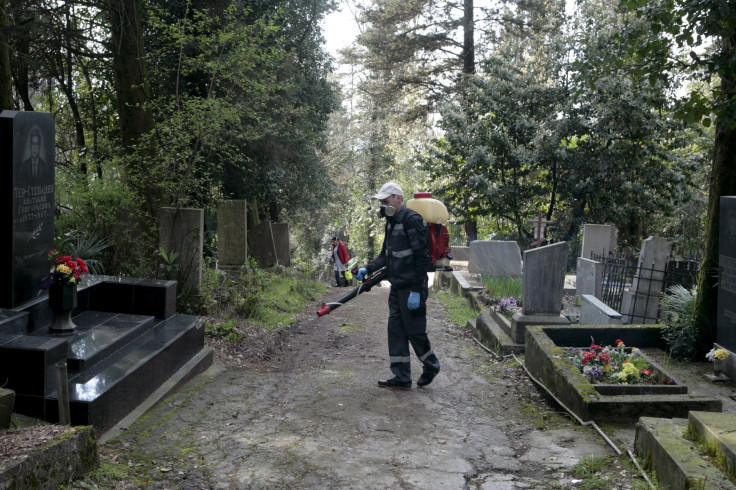 CHICAGO (Reuters) - U.S. health and safety officials issued new guidelines on Friday to help protect workers from exposure to Zika, a mosquito-borne and sexually-transmitted virus that causes the birth defect microcephaly and other neurological disorders.
The new rules, issued by the Centers for Disease Control and Prevention and the Occupational Safety and Health Administration, urge employers of outdoor workers to inform them of the risks of exposure to Zika through mosquito bites and to train them on how to protect themselves.
Specifically, employers are asked to provide insect repellents and encourage their use, and to urge workers to wear clothing that protects their hands, arms, legs and other exposed areas. It also urges employers to consider providing workers with hats with mosquito netting to protect the face and neck.
The guidelines also call on employers to remove standing water from work sites to reduce mosquito breeding grounds. They also ask employers to consider reassigning female workers who are pregnant or may become pregnant and male workers whose partner is pregnant or may become pregnant to indoor jobs to reduce their risk of mosquito bites.
The guidelines encourage the workers themselves to wear insect repellant and protective clothing and to empty standing water on job sites.
For healthcare workers, the guidelines call for the use of standard infection control precautions to prevent exposure to Zika from infected blood.
For mosquito control workers, the guidelines urge them to follow the same precautions as for other outdoor jobs, and to use extra protective clothing when entering areas with dense mosquito populations. They also should follow standard precautions while handling insecticides.
Finally, for business travelers, the two agencies urge employers to allow flexibility in required travel to areas with active Zika transmission.
In particular, it recommends delaying travel for pregnant women or those who may become pregnant or male workers with pregnant partners or partners who may become pregnant.
Upon returning to the United States, travelers from an areas with Zika transmission should protect against mosquito bites for three weeks to prevent passing Zika to mosquitoes that could spread the virus.
U.S. health officials have concluded that Zika infections can cause microcephaly, a birth defect marked by small head size that can lead to severe developmental problems in babies.
The World Health Organization has said there is strong scientific consensus that Zika can also cause Guillain-Barre, which causes temporary paralysis in adults.
(Reporting by Julie Steenhuysen; Editing by David Gregorio)
Published by Medicaldaily.com