U.S. Aims to Double Visas for China, Brazil by 2013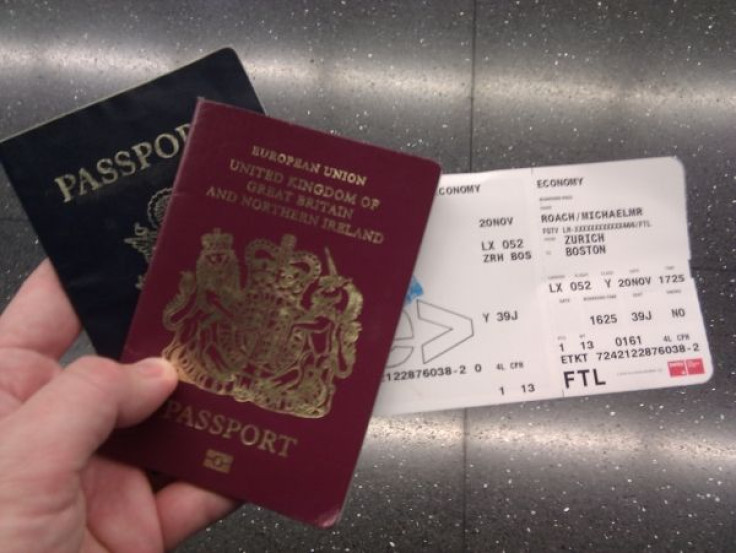 U.S. state department officials on Tuesday discussed the growing demand for U.S. Visas in China and Brazil and the agency's goals to expand the number of visas given to immigrants.
The government has issued 35 percent more visas in China this year and 44 percent more in Brazil, which has had a "tremendous impact on the U.S. economy and job growth, according to Ed Ramotwski, Managing Director for Visa Services.
Officials, who spoke with reporters via a telephone conference call on Tuesday, said they plan to send 100 more officers to China and Brazil in the coming year who understand U.S. immigration law and who will help deal with the surge in demand for visas.
"Over the past year, we've seen an unprecedented rise in visa demand in emerging economies such as China and Brazil. Last year, our highly trained corps of consular officers issued more than 7.5 million visas around the world. That represents a 17 percent increase over Fiscal Year 2010," Ramotowski said.
Ramotowski said the agency will increase its capacity to adjudicate 2.2 million visas in China and 1.8 million visas in Brazil by 2013.
Security Issues
Ramotowski explained that the world for visas has changed on 9/11 and that their main concern is to protect America.
"Security is our primary focus while we are on the frontlines protecting America's borders. Worldwide travel dropped immediately following 9/11, but since 2005, though, we've seen our visa issuances rise 42 percent. It's fundamentally important to note that not every foreign visitor to the United States needs a visa," he said.
Approximately 65 percent of foreign travelers who come to America don't need visas. They come from Canada and countries in the Visa Waiver Program.
"When it comes to visas though, our job is to protect America's borders while putting out the welcome mat for visitors to stay in our hotels, to eat in our restaurants, buy American products, and enjoy all the wonders of our great country. It's important to note that security remains our top priority, and we see every visa decision as a national security decision. But we also recognize that international travel is important to the U.S. economy, to jobs and opportunity, and our vital national interests," said Ramowski.
Goals and Easing a Backlog
He said the agency is using creative and innovative methods to welcome new visitors to the United States.
"Our goal is to expand our capacity to adjudicate more than 2.2 million visas in China and 1.8 million visas in Brazil by 2013."
Chuck Bennett, the minister counselor for consular affairs at the US embassy in Beijing, said the embassy adjusted more than 1 million U.S. visas for Chinese applicants during Fiscal Year 2010, an increase of 34 percent.
"We also want to issue longer validity visas for Chinese tourists and business travelers, but U.S. law requires reciprocal treatment for U.S. citizens," said Bennett.
Donald Jacobson, consular affairs at the US embassy in Brazil said his embassy approved more than 820,000 visas in the fiscal year that just ended, which is an increase of more than 42 percent than the previous year.
"We're currently hosting a large contingent of temporary duty officers in Brazil to reduce the backlog. Since the surge began in September of 2011, we've reduced the backlog by more than 10 percent," said Jacobson.
Both Bennett and Jacobson said the United States, which has increased the hours of its consular services in each country, will add 50 more consular officers in China and Brazil in the next year to deal with the high demand in visas.
Published by Medicaldaily.com