US Air Carriers Fail to Sway EU Carbon Trade Plan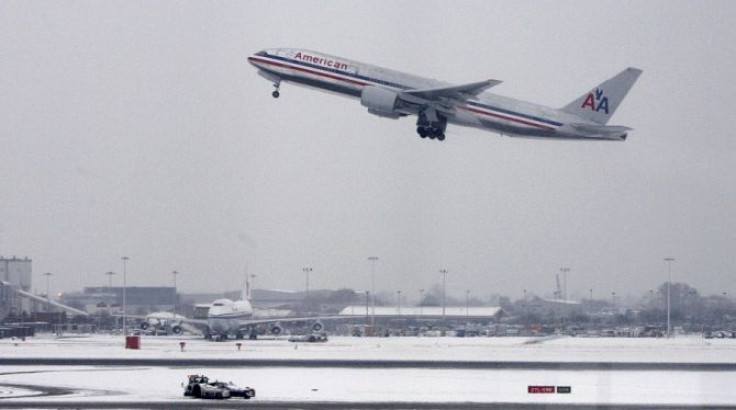 A European Union court on Wednesday affirmed the inclusion of airline activity in the EU's cap and trade system as a US airline association mulled an appeal.
The European Court of Justice in Luxembourg ruled to validate a directive to include aviation activities in the EU greenhouse gas emission allowance trading scheme put in place in 2003.
Beginning in 2012, all airlines will have to acquire and surrender emission allowances for their flights which depart from and arrive at European airports.
''I am of course very satisfied to see that the Court clearly concluded that the EU Directive is fully compatible with international law," said Connie Hedegaard, EU Commissioner for Climate Action. "A number of American airlines decided to challenge our legislation in court and thus abide by the rule of law. So now we expect them to respect European law. We reaffirm our wish to engage constructively with everyone during the implementation of our legislation."
The directive was challenged by the industry trade organization Airlines for America (A4A) on behalf of US and Canadian airlines, which argued it imposes a form of tax on fuel consumption and applies the carbon trade scheme beyond the European Union's territorial jurisdiction.
The A4A is reviewing options to pursue an appeal to the English High Court.
Under the directive, each airline will be allocated pollution permits slightly less than its average historical emissions record. If it exceeds its limit, it can buy permits from other airlines that have emitted less than allowed and have leftover permits to sell. Emissions are counted for the entire route of an aircraft that touches down in Europe.
"Today's court decision further isolates the EU from the rest of the world and will keep in place a unilateral scheme that is counterproductive to concerted global action on aviation and climate change," stated the A4A.
"The court did not fully address legal issues raised and has established a damaging and questionable precedent by ruling that the European Union can ignore the Chicago Convention and other longstanding international provisions that have enabled governments around the world to work cooperatively to make flying safer and more secure, and to reduce aviation's environmental footprint," the association said.
The Court noted in its decision that the directive applies "only if the operators of such aircraft choose to operate a commercial air route arriving at or departing from an airport situated in the EU that they are subject to the emissions trading scheme."
"Application of the emissions trading scheme to aircraft operators infringes neither the principle of territoriality nor the sovereignty of third States, since the scheme is applicable to the operators only when their aircraft are physically in the territory of one of the Member States of the EU," stated the Court.
Published by Medicaldaily.com