US Cannabis Market Set To Hit $41B By 2025
Cannabis is big business and just how big can be seen in the newest numbers about the business opportunities to be made from this cash crop.
The market in the United States for all legalized forms of cannabis (including CBD) is projected to grow four times to $41 billion by 2025 from $8 billion in 2018, according to new research from Nielsen Corporation. This growth stems directly from the Agriculture Improvement Act of 2018 (or the Farm Bill) that legalized the cultivation of hemp (a type of marijuana plant) in December 2018.
Over the last four years, the variety of CBD edibles and other products has shown massive growth. In 2014, there were only two states where marijuana was legal and 166 marijuana brands were sold in these states. By 2018, that number jumped to 2,600 marijuana brands across four legalized states.
Eleven states, including Washington, D.C. have now legalized recreational marijuana. Nielsen expects this growth to skyrocket with the full legalization of all forms of cannabis by 2021 -- at the earliest.
Nielsen's research also found interest in alternative forms of ingesting CBD has risen in wake of the Farm Bill. The bill and the restrictions it removed helped consumers and retailers feel more comfortable giving weed a try.
A 2018 study by global management consulting firm, A.T. Kearney, found four in 10 U.S. consumers admitting they'd be willing to try food made with cannabis. This open sentiment has pushed more food and beverage companies to toy with introducing cannabis products. This high consumer interest is a key reason for the high predicted growth rate for CBD-infused products over the next five years.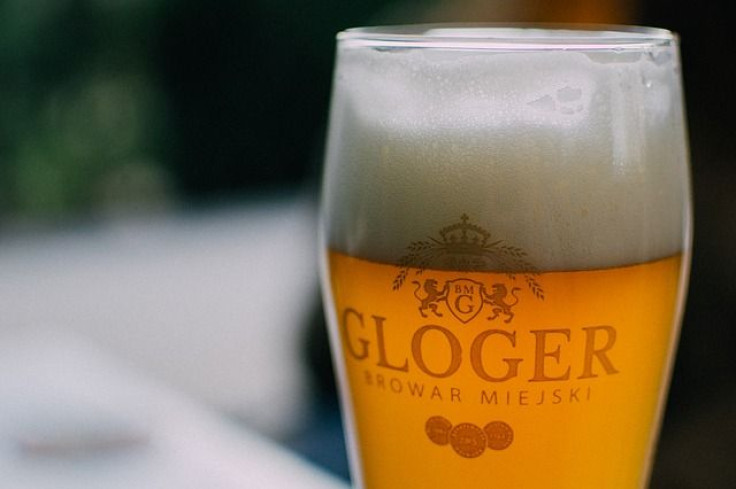 The federal government, however, still classifies marijuana as a Schedule I drug with a "high potential for abuse." This makes weed as dangerous to human health as heroin and ecstasy in the eyes of Washington, D.C.
Strong interest in CBD-infused products is being shown by beverage and beer companies. The Nielsen study revealed that adults interested in cannabis are 41 percent more likely to drink beer.
Lagunitas Brewing, which is owned by Heineken International, sells its SuperCritical IPA made with aromatic marijuana terpenes in California. Ceria launched THC brew Grainwave in Colorado.
Two Roots Brewing unveiled its nonalcoholic "cannabier" in Nevada. On the other hand, Constellation Brands Inc. and Molson Coors are still working on their cannabis beers.
Published by Medicaldaily.com