US Census Predicts Future Of Race In America: By 2044, Whites To Become A Minority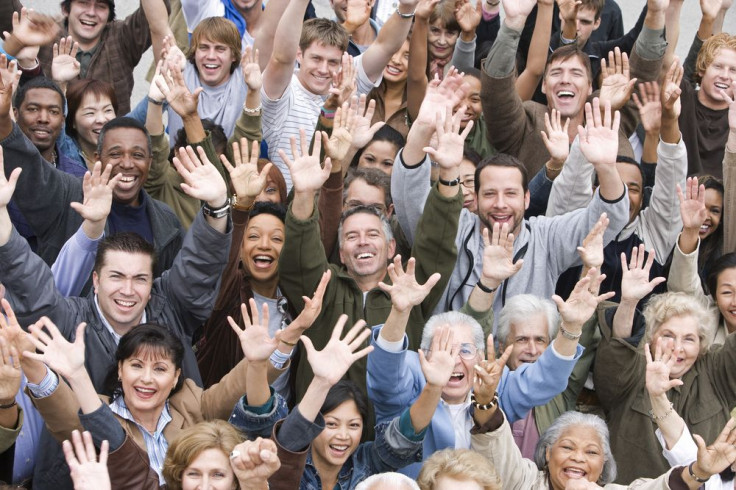 A recent report from the U.S. Census Bureau predicted that by as early as 2044 America will become a "majority-minority" nation, where no one racial group will account for over half of the population. Although white Americans are expected to continue to account for the largest single racial group, decreases in fertility and increases in immigration will cause those who identify as "non-Hispanic white alone" to technically become a minority.
According to the 2013 U.S. census, the non-Hispanic white alone demographic made up 62.6 percent of the U.S. population. Hispanics, the second most populous ethnic group, made up 17 percent of the population, followed by blacks at 13 percent. This made those of white European descent the overwhelming majority in America, as it has been since the nation's founding over 200 years ago. However, the most recent census report predicts that this may change in as little as 30 years.
As reported by UPI, by 2044 the number of white children living in America will be outnumbered by the number of non-white children. By 2060, researchers project the total population of non-Hispanic white Americans of all ages to drop from 62.6 percent of the nation's population to 44 percent, and for the first time in U.S. history, no one race will account for the majority of the nation's population.
A major reason for the declining white population is declining white fertility. The New York Times reported that 2013 marked the first year in U.S. history where the number of white deaths outnumbered white births. The decline is partly due to white women being more likely than minority women to have a college degree and postpone marriage and pregnancy. For this reason, as reported by RT, white women are more likely to be childless than Hispanic or black women.
The current increase in interracial relationships may also be accountable for the decline in white only populations. The "two or more races" population is expected to be the fastest growing racial group, with the Census Bureau estimating this group's numbers to triple and account for 6.2 percent of the U.S. population by 2060.
So while white Americans are predicted to be the only racial group dropping in numbers, Asian Americans are expected to make the second biggest jump in numbers, increasing by 128 percent and making up 9.3 percent of the population in 2060.
Numerically speaking, however, Hispanics will see the largest increase of any one group. In 2060, researchers estimate, the United States will be home to 119 million Hispanics, with the demographic making up more than a quarter of the nation's population.
Even the smaller minorities (blacks, Pacific Islanders, and American Indians) are expected to have modest population growths. The "black alone" population is expected to increase by 42 percent, making up 14 percent of the U.S. population in the year 2060. The Native Hawaiian and other Pacific Island populations are projected to increase by 101 percent. Both American Indian and Alaska Native alone populations are predicted to remain stable, making up a little over one percent of the total population.
Correction: An earlier version of this story inaccurately stated America's founding date. It has been revised.
Published by Medicaldaily.com