U.S. Doctors Prescribing More Xanax, Valium, And Other Sedatives Than Ever Before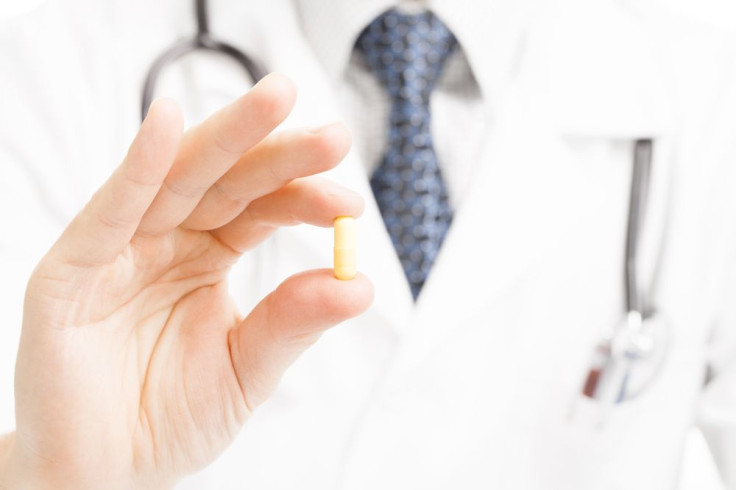 New research shows that American physicians are prescribing more sedatives than ever before, illuminating a possible factor by the rising rates of medication-related deaths and hospitalizations.
Dr. Sean Mackey, lead investigator and director of the Stanford Systems Neuroscience and Pain Lab, told reporters that drugs like Valium, Halcion, Xanax, Ativan, and Librium have become much more common over the past decade. "More research is needed to [identify] the reason behind the increase in benzodiazepine prescription, and a national effort is needed to highlight the danger of co-prescription of benzodiazepines and opioids," he explained.
The new study, which was presented at the American Academy of Pain Medicine in Phoenix, Ariz., analyzed a sample of 3.1 billion primary care visits made by Americans between 2002 and 2009. The team found that 12.6 percent of the visits resulted in the patient being prescribed benzodiazepines or opioids — in other words, sedatives or painkillers. The number of prescriptions for sedatives also increased 12.5 percent per year, Health Day reported.
Additionally, data showed that patients who received prescriptions for painkillers were four times more likely to receive a prescription for sedatives as well compared to patients who weren't prescribed opioids. The number of joint prescriptions also rose by 12 percent a year.
A Growing Problem
The study dovetails with a study published earlier this month, in which officials from the Centers for Disease Control and Prevention (CDC) showed that a growing number of pill abusers get their drugs from doctors, friends, and family members rather than drug dealers or strangers. "At this point, virtually everyone recognizes that this is a serious problem that has been getting much worse," Dr. Tom Frieden, director of the CDC, told The Los Angeles Times. "What we now are figuring out is what's going to work to reverse it."
The rising rates of medication-related health problems have also been attributed to broader diagnostic guidelines issued by the American Psychiatric Association (APA) in its Diagnostic and Statistical Manual of Mental Disorders (DSM) 5 — the de facto authority on psychiatric practice in the U.S. Prominent figures like former APA chairman Dr. Allen Frances have charged that, by turning the problems of everyday life into mental disorders, the manual is stoking a "diagnostic inflation."
"We have more deaths in emergency rooms now for prescribed psychiatric medication than we do for street drugs," he said in an interview with Newsweek.
Published by Medicaldaily.com