US Health Care Worker To Be Admitted At NIH Medical Facility For Ebola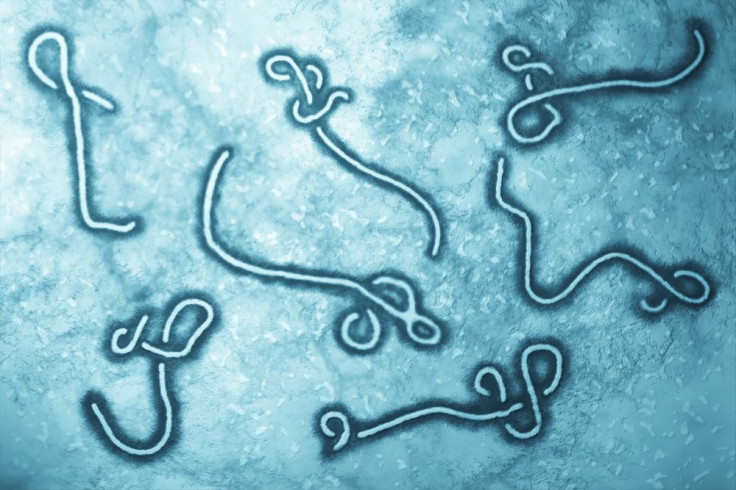 An American health care worker infected with the Ebola virus is currently en route to the U.S. to be treated at the National Institutes of Health's hospital Friday.
As reported in an NIH press release, the unidentified patient became infected after volunteering at an Ebola treatment unit in Sierra Leone. The individual will be transported back to the U.S. isolated in an aircraft. Upon arrival, the patient will be treated at the NIH Clinical Center's Special Clinical Studies Unit in Bethesda, Md, a high-level containment facility.
This marks the 11th Ebola patient to be treated in the U.S. since August 2014, and the second to be treated at the NIH Clinical Center in Maryland. The previous patient to be treated at the center, nurse Nina Pham, recovered from her illness and was released Ebola-free. The center also admitted two previous patients who experienced high-risk exposure to the disease but ultimately tested negative for the virus.
The NIH Clinical Center's Special Clinical Studies Unit is the largest hospital in America dedicated to clinical research and is specifically designed to deal with high-level isolation patients. Of the previous 10 Ebola patients to be treated at U.S. facilities, eight recovered and were released within weeks of their hospital admittance.
The New York Times reported that, at the moment, although there are more than a dozen Ebola drugs in development none have yet been approved for use by the Food and Drug Administration. The experimental drug ZMapp was used on two patients treated in the U.S., but it has not yet been confirmed as to what type of treatment the newest patient will receive once admitted to the NIH facility.
Published by Medicaldaily.com