As U.S. Insurers Aim To Get Bigger, Hospitals Eye Health Plan Entry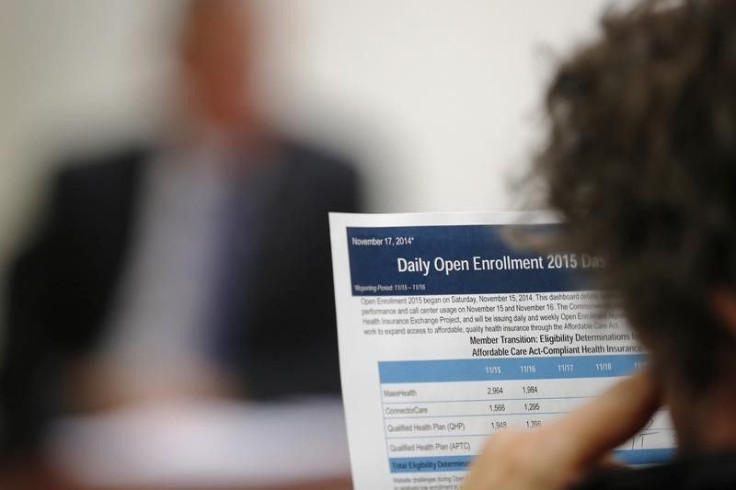 CHICAGO (Reuters) - As U.S. health insurers chart an unprecedented consolidation of the industry, hospitals are taking a fresh look at becoming insurers themselves to keep more of their patients' healthcare dollars in house.
Among the country's largest insurers, Aetna Inc struck a deal to buy Humana Inc, while Anthem Inc agreed to acquire Cigna Corp. Both transactions are expected to draw months of scrutiny by U.S. antitrust regulators and Congress.
Hospital and physician groups say the mega-mergers announced this past summer could drive up premiums and limit choices for consumers. Insurers, however, say the combinations will give them more leverage to negotiate discounts for medical care.
According to interviews with more than a dozen hospital executives and industry consultants, some hospitals are concerned about the impact of this consolidation in their local markets, and are considering offering their own insurance plans.
"Providers are starting to realize, we don't know how exactly it is going to unfold, but we need to control our own destiny," said Frank Williams, chief executive of Evolent Health Inc, which helps hospitals set up insurance plans.
Plans offered by large healthcare systems such as Kaiser Permanente based in California and Geisinger Health System in Pennsylvania have been around for decades.
But new private insurance exchanges created under President Barack Obama's healthcare law have made it easier for a local hospital to offer a health plan and compete with the large national carriers.
Many hospital systems have also been buying up individual doctor practices, as well as rehabilitation and skilled nursing facilities, which give them a broader network of services.
Among for-profit hospital operators, Tenet Healthcare Corp operates six health plans with about 100,000 members.
Tenet entered the business two years ago when it acquired Vanguard Health Systems and is expanding its offerings, but would not provide details. HCA Holdings Inc and Community Health Systems Inc do not offer health plans.
In a December survey of 45 large healthcare systems by Advisory Board Co, one-third said they already offered an insurance plan. Among the remaining respondents, three-quarters said they had either made the decision to start one in the next three years or were considering it.
Williams said Evolent Health has seen a surge in interest from hospitals in the last few months. Other consultants with hospital clients also reported an uptick in inquiries.
COMPLEX ENTRY PROCESS
Launching a health plan involves obtaining a state license and meeting capital reserve requirements, which narrows the pool of hospitals to those with ample resources.
Hospitals need a large enough network of doctors to attract consumers, and they would also take on the risk of setting monthly premium rates sufficiently high to account for the needs of their sickest patients. That includes arrangements with other providers should a patient require a specialist outside of a hospital's own system.
A new health plan should aim for an enrollment of at least 100,000 to spread the risk, said Ray Herschman, president of xG Health Solutions, a Geisinger spinoff launched two years ago to help other hospitals develop insurance plans.
Many health systems prefer to start small, at first insuring only their own employees or focusing on a single product, such as Medicare Advantage plans for the elderly, before expanding into other markets.
Hospitals are also keenly aware of past failures. Some that started health plans in the 1990s struggled with a consumer backlash against restrictive health maintenance organizations, ultimately selling off their businesses to other insurers.
Yet the chance to gain market share and cut expenses by eliminating the insurer as middleman is attracting hospitals again, particularly if the top five U.S. health insurers consolidate into three players.
"It certainly is going to give providers reason to be nervous about sitting across the table from a payer that is going to use that size and scale in their negotiations," said Steven Glass, the Chief Financial Officer of the Cleveland Clinic. Cleveland Clinic has made no decision to start its own insurance plan, but is keeping the option on the table, Glass said.
Long Island, New York-based North Shore-LIJ Health System's insurance business, CareConnect, has grown quickly since early 2014 when it began issuing policies to individuals, families and small businesses.
It has more than doubled to 28,000 members, entered the large employer market and built a network of providers through partnerships with hospitals across New York City. Its premium revenue in the first half of 2015 more than tripled from the year-ago period to $95.3 million.
"There is a long runway ahead as to the impact these various mergers will have. If the market changes and there is further consolidation, it's another tool in the toolbox," said CareConnect CEO Alan Murray.
@ 2012 Thomson Reuters. All rights reserved.