US Judge Implicates Iran in 9/11 Attacks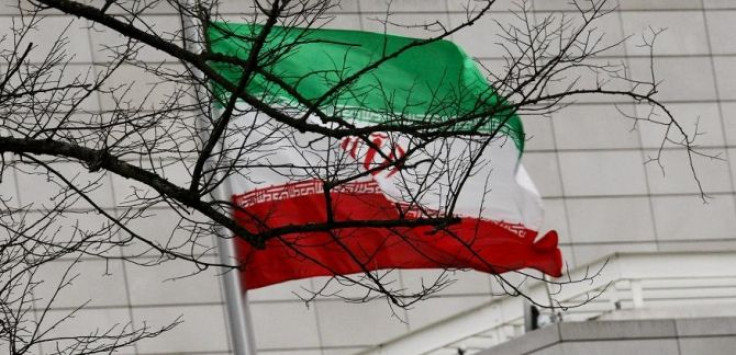 A U.S. district judge in Manhattan has signed a default judgment implicating Iran in the September 11, 2011 terrorist attacks in a ruling unlikely to result in the collection of any actual monetary damages.
Judge George Daniels ruled Thursday on a $100 billion lawsuit brought by family members of victims of the attacks, finding "Iran and Hezbollah materially and directly supported al Qaeda in the September 11, 2001 attacks and are legally responsible for damages to hundreds of family members of 9/11 victims."
There was no defense representation during the trial. The ruling was issued following a three-hour courtroom presentation by attorneys. Iran has not commented on the ruling, and President Mahmoud Ahmadinejad has repeatedly denied any Iranian connection in the Sept. 11 attacks or with al Qaeda.
Evidence in the case was developed over a seven-year international investigation. Witnesses included former 9/11 Commission staff members, former CIA case officers, investigative journalists, Iran analysts, and three Iranian defectors who were operatives of the Iranian Ministry of Intelligence and Security and the Iranian Revolutionary Guard Corps.
The lawsuit which led to the case was filed in February 2002.
The ruling has been met with international skepticism. Michel Chossudovsky, Director of the Center for Research on Globalization in Canada, talked to Russia Today, saying, "I would consider this judgment as a timely propaganda ploy directed against Iran, where you accuse Iran of 9/11, with a view to waging war on Iran."

One defector that testified in the trial, Abolghasem Mesbahi, a former member of the Iranian Ministry of Intelligence and Security, testified that he received messages during the summer of 2001 from inside the Iranian government that an Iranian contingency plan for unconventional warfare against the U.S. called 'Shaitan dar Atash' had been activated.
Mesbahi also testified that in 2000 Iran used front companies to obtain a Boeing 757-767-777 flight simulator for training the terrorists.
The case included 9/11 Commission staff testimony that Iran aided the hijackers by concealing their travel through Iran to access al Qaeda training camps in Afghanistan, and Iranian border inspectors refrained from stamping the passports of 8 to 10 of the 9/11 hijackers because evidence of travel through Iran would have prevented the hijackers from obtaining visas at U.S. embassies abroad or gaining entry into the United States.
Other evidence included documents obtained from German federal prosecutors showing that 9/11 coordinator Ramzi Binalshihb traveled to Iran in January 2001 on his way to Afghanistan to brief Osama bin Laden on the plot's progress.
The 9/11 Commission said that it had found no evidence that Iran or Hezbollah was aware of the planning for what later became the 9/11 attack," and that the "topic requires further investigation by the U.S. government."
The case was Havlish, et al. v. bin Laden, et al.
Published by Medicaldaily.com